---
Autumn leaves may be falling, signalling an end to our long summer, but there could be a new beginning for some fortunate over-65s who choose to become part of the WindsorCare community. And it now has six brand new two bedroom architecturally-designed townhouses ready to be called home right now, with more to be built in the future.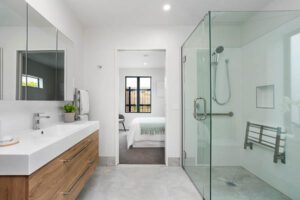 Sales and Marketing Manager Alison Fleming says an open home next month will be a great opportunity to see what is on offer.
"We have an open home scheduled for Sunday May 2 from 2pm to 3pm so anyone interested can view these really smart dwellings," she says.
"They have all the features we expect for, modern, safe independent living for older residents. A real bonus is the location – right opposite the Palms Shopping Centre with all its facilities and restaurants, as well as being close to bus stops and medical and care services."
The 100 square metre single-storey townhouses are north-facing for the sun and have aesthetically- pleasing landscaping. All the hard work has been done, so residents can have total peace of mind.
As a boutique-size villages WindsorCare is known for its family feel and personal touches.
"There is a great range of activities available also to entice people out of their comfortable and convenient new homes," says Alison. "But perhaps they might like to spend a bit of time to begin with really enjoying the new spaces."
---