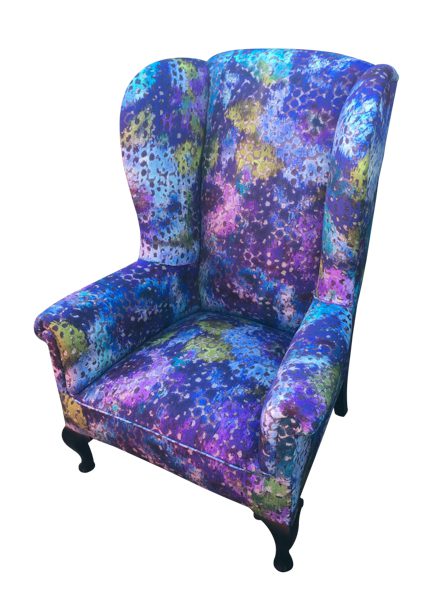 New lease on life: you don't have to say goodbye to old favourites anymore thanks to McDonald and Hartshorne
There is much satisfaction in bringing a new lease of life to a well-loved piece of furniture and that is McDonald and Hartshorne's specialty.
"Customers are often amazed at our ability to return furniture to its former glory, or even better," says Steve McDonald. "The work may be painstaking and require absolute attention to detail, but seeing both the finished article and the customer's reaction is the real reward for us."
Delight and amazement was the reaction from a customer recently at the sight of her restored traditional wing chair – handed down to her from her grandmother. "The chair was just a bare frame when it arrived in our factory, so it was almost like making a completely new chair," Steve says.
"Over some 20 hours we built the frame up again with new springs, new webbing, foam and tetron. The frame was also reglued and cleaned and the legs were repolished. And finally, the chair was covered in a simply beautiful fabric."
The stunning Designers' Guild Palasini Cobalt velvet-style fabric was very carefully selected. "The customer wanted a colour and style that would represent her grandmother – a floral influence, but still modern, contemporary and slightly avant-garde. With its very wide wings and the eye-catching fabric, the chair now really makes a statement as a feature piece in the home – a 'useful work of art' is the way the client describes it."
If you have furniture in need of restoration, enquiries are welcomed at McDonald and Hartshorne's re-upholstery factory and fabric showroom at 430 St Asaph Steet by appointment – phone 03-371 7500. Or you can visit www.qualityfurniture.co.nz.