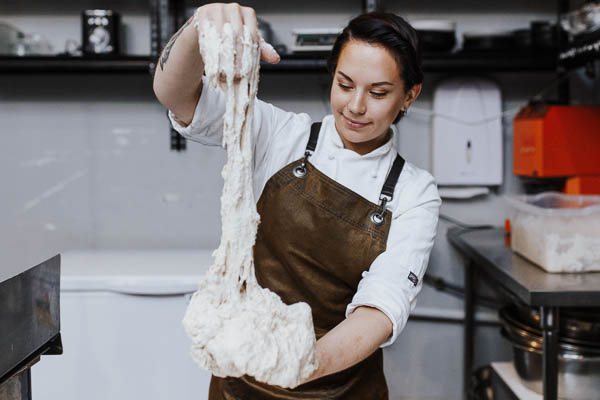 Monday Room Magic
---
It's been a very merry month of May at The Monday Room, for they are in a triumphant frame of mind and are intent on celebration right through to June!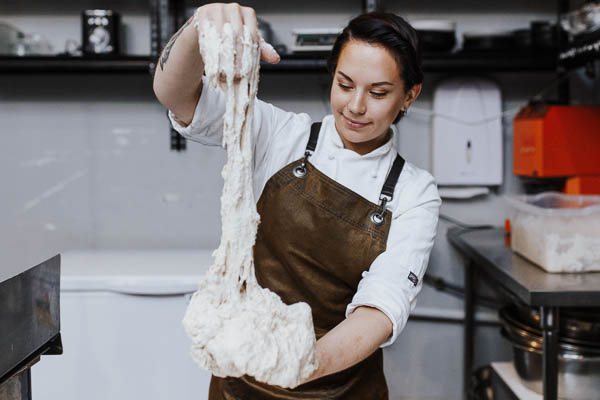 With buildings coming down and new buildings rising around them post quakes, this valiant dining establishment has staunchly remained open for business, and now, with the projected reopening of the top end of High Street only days away, it's definitely time to party.
"We really want to say a big thank you to Christchurch; thank you for your help and loyalty to us; thank you to all the amazing construction people around here who've been so considerate and cooperative; thank you to our patrons, not just for seeking us out and getting what we're all about – which is to encourage a bit of fun and fantasy – but for spreading the good word, because the people just keep coming and we're having a fantastic time!" co-owner Katy Mecchia says.
The Monday Room fans have much to look forward to in merry-making and mischief as Katy and her crew prepare their wonderland for the pursuit of pleasure. There will be sidewalk entertainment and the best in live music, with top-drawer guest performers enhancing your dining experience, which will go something like this…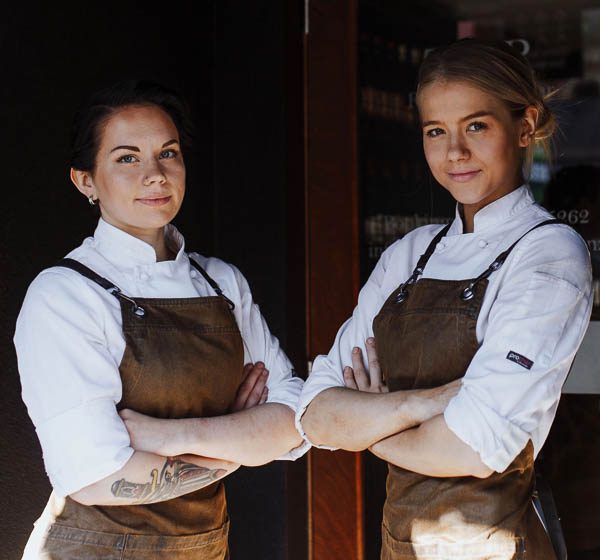 As the White Rabbit fluffs out your napkin and Alice pours you a complimentary glass of champers, courtesy of Trust the Chef and Trust the Somm, you cast your eyes over the menu and ponder the feast that awaits. The item Degustations certainly sounds intriguing; it's described as tastings of the small plate collection of autumn dishes (with bewitching names like Forbidden Fruit, Give Them Pumpkin to Talk About, Oh Deer! French Kiss and Six Beet Under), followed by tastings from the large plate collection (with noir names like The Silence of the Lambs, Three Little Pigs, Beauty and the Beef and The Black Eyed Peas).
For a bit of something-on-the-side, you're truly tempted by tantalising side plates of Roasted Cauliflower, Lentils, Coconut Yoghurt; Salt Baked Parsnip and Fermented Parsnip; Smoked Potato, Burnt Leek; Crispy Autumn Root Skins, Smoked Mayonaise; Salad Greens, Pear, Almonds, and Maple Vinaigrette. Oh, how divinely decadent!
As you discreetly mop your drooling mouth, you catch sight of the sweet plates collection and look up to find the Cheshire Cat giving you his most wicked grin, while the Mad Hatter cackles his joy as he relieves you of your menu. "Will that be a bit of everything for you then, my dear?" he asks. You weakly nod your assent as your tummy rumbles. You sip your champers and succumb to the sweetest surrender you will ever know.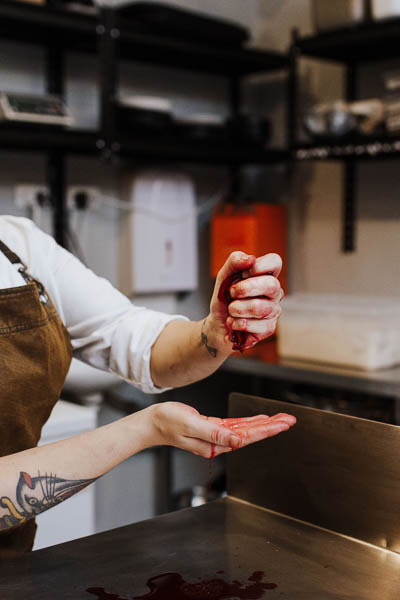 Find The Monday Room at 161 High Street, phone 03 377 5262 or visit www.themondayroom.nz.
---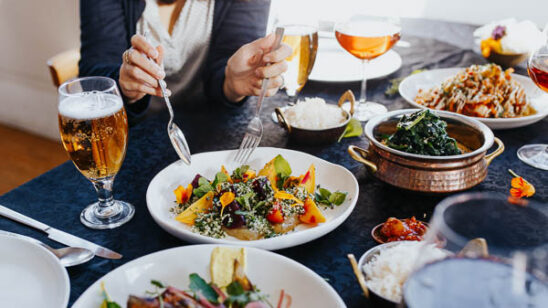 Previous Post