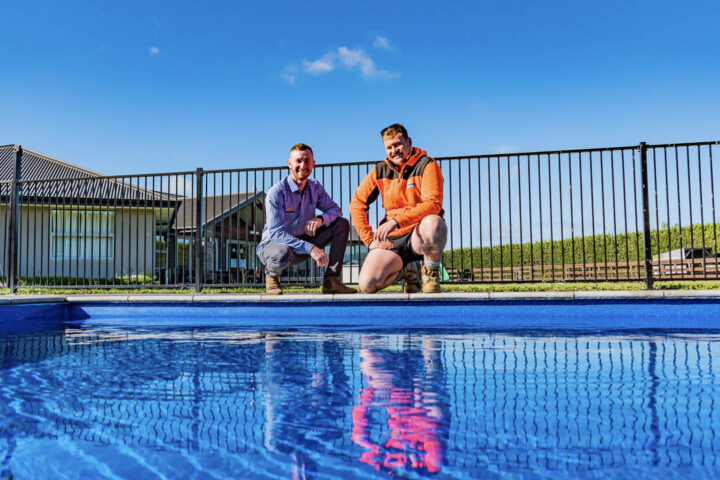 Mates making a splash: Freedom Pools
---
Both are from farming backgrounds, who became best mates when they met at boarding school, aged ten. Their friendship continued through to adulthood, and when the opportunity arose to begin a business venture together, James Wightman and Mathew Pooley grasped it and launched Freedom Pools last November.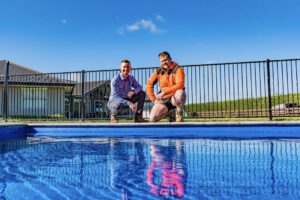 "The points of difference about Freedom Pools is they come with a 35-year warranty; the fibreglass has strong seismic resistance; it's gel coat protection exterior creates a barrier that's completely impervious to water, and because it's easy to work with, a pool can be installed in one week," says Mathew.
This indomitable duo come with skills aplenty and aren't afraid of hard work, evidenced by James' background in engineering within the dairy industry, and Mathew's former career as a farm manager for Ngāi Tahu farming.
With Mathew overseeing operations and installations, and James handling sales and marketing, clients are assured the truly two-man band are with them every step of the way, from the initial site visit to pool completion.
"Honesty, transparency and providing a great product is everything to us. Emails and texts are convenient, but to really understand what clients want, a face-to-face consultation can never be underestimated," says James.
Visit Freedom Pools at 175 Main North Road, Canterbury, phone (03) 365 3334 or check them out online.
---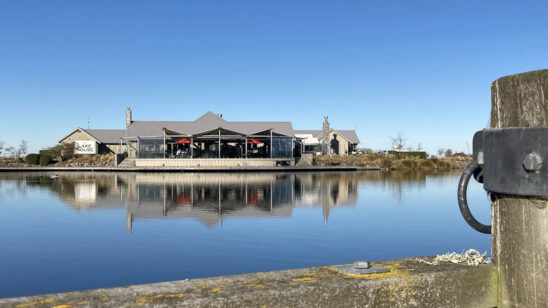 Previous Post
Next Post