---
She opened her café amidst a global pandemic, and the community support has been so great for this 18-year-old Christchurch woman, she is now using her profile to promote other small local business.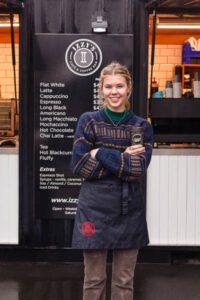 Izzy Leighs opened Izzy's Café and Coffee Bar on Bealey Avenue in June, after Covid-19 disrupted her plans to travel and work at a summer camp in the US.
Serving barista-made Switch Espresso, Fairlie Bakehouse Pies, Grizzly Baked Goods, Pure Wholefoods and other fare – Izzy's has been a hot spot for locals.
Now, the teen – who finished secondary school at St Margaret's College just last year, is opening a Saturday morning market at the site to help other small local businesses, too.
Izzy's Artisan Market has around 20 local artisan stalls selling pre-loved vintage, thrift and high-end clothing, jewellery, handmade art and wax and soap products, herbal and eco goods and delicious loaves of fresh bread.
Izzy says she wants to create a fun weekend event for the local community.
"There are so many great people who live in our area, and so many talented local people who sell, re-work and make products that we think people will love to see and buy."
A portion of profits will also be donated to Izzy and her team's favourite local art producers, SCAPE Public Art.
Visit www.facebook.com/izzyscafe.nz for more information.

---