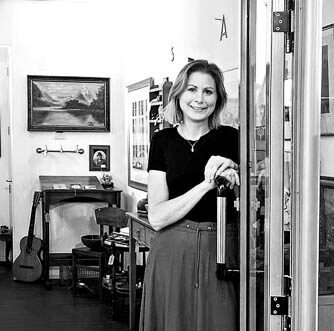 The business of discovery: The Vintro Room
---
The excitement of the chase and discovering unique and collectable pieces is what drives Maddie Hatton who opened her shop, The Vintro Room, just two weeks before the country went into lockdown.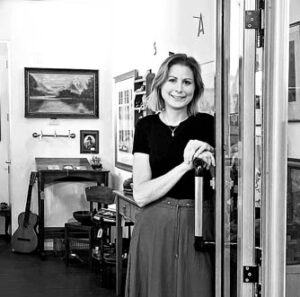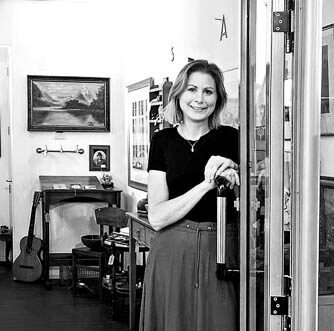 "The timing wasn't great," says Maddie. "And I admit I had my doubts about whether we could make this work, but we had a lot of support from neighbouring retailers and are starting to build a regular base of customers and thanks to them, it has gradually built up."
It has been many years since Merivale had an antique shop, art gallery or a shop full of unique and vintage collectables so The Vintro Room, which combines all three, is a welcome addition.
Maddie has always been a hunter and collector of art and antiques, and puts the blame firmly on her parents for her inability to pass up going to auctions or sorting through estates in search of the perfect piece.
"They are collectors too, and my brother has his own business in Perth as a designer and manufacturer of art in steel, so The Vintro Room was probably an inevitable and very happy outcome for me."
Based at 186 Papanui Road, beside the Nurse Maude Hospice Shop, The Vintro Room is open from 10am to 2pm Tuesday to Saturday with new stock arriving every day.
"We deliberately keep the prices very reasonable and rely on a fairly quick turnover so there's always something new to see. We also have people coming in and asking if we buy, which we do if it fits."
Success in this field takes a good eye and a whole lot of research, and Maddie says a large part of the attraction of this business is the constant learning.
"There will always be pieces you've not seen before or haven't got much information to go on," she says. "So good research is important. You also need to be aware that art, antiques and collectables go in and out of fashion cycles like anything else, so what's highly desirable one year can fail to achieve a good price the next."
Maddie is also mother to a very active two-year-old and busy six-year-old – so running a business can be quite a juggling act.
"Having the support of family and friends is what has made this possible," says Maddie. "Even my husband has stopped raising an eyebrow when I come back with yet another car-load of stock. Although I suspect this is only because he knows it will be going straight out again."
While every business can have its moments and life is certainly being lived at a breakneck pace at the moment, Maddie can't imagine doing anything else.
This will no doubt come as very welcome news to her customers.
---