---
New Zealand currently has the highest incidence of skin cancer in the world. Some skin cancers can be fatal; early detection and treatment is crucial to achieving the best cure rate.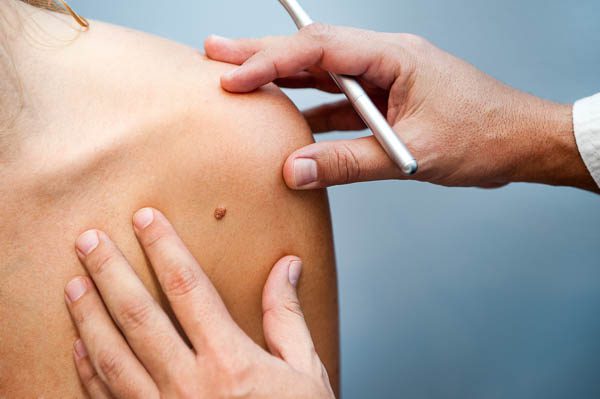 Leeann Marriott is only too aware of the importance of early detection and the vast difference it can make in outcomes; she lost her brother, Andrew, to melanoma when he was 48 years old.
Though the primary source of his melanoma was unfortunately never found, Leeann recalls as children on summer holidays in Nelson; the family would head to Rabbit Island, where they would baste themselves in baby oil or Coppertone and let the sun bake their bodies.
Decades later, in February 2015, Andrew returned home early from a holiday because his wife was concerned about him; his normal brain function seemed to be impaired. Just 26 weeks later, after exhaustive scans, a biopsy – which initially showed a small shadow on the lung – and brain surgery to remove three tumours, plus extensive and intensive radiation treatments post-surgery, Andrew succumbed to his disease and died peacefully with his wife and dog, Dexter, by his side.
His untimely death set Leeann on the mission she was determined to make, to try to prevent other families experiencing the unnecessary heartache that Andrew's wife and family went through.
In 2017, Leeann co-founded volunteer-based, non-profit organisation SkinCanNZ to raise awareness around skin cancer and to reduce the morbidity and mortality associated with it.
The inaugural 2017 Free Skin Check Day was launched under the unforgettable campaign slogan 'Get Your Kit Off'.
The free skin check sees a group of local dermatologists and GPs with a special interest in skin cancer provide an initial skin examination, free of charge, for anybody who has concerns about certain lesions on their skin.
A letter with relevant findings from the skin examination is then sent to the patient's GP. If any concerning lesions are identified they then need to make an appointment with their GP so that appropriate treatment can be arranged.
From the outset, Leeann wanted a skin check service that was more accessible to everyone. "For those unable to pay to get a mole or lesion checked out, you have to think how the outcomes of that can affect an entire family."
Leeann's crusade against skin cancer also saw the installation of free sunscreen dispensers last summer at children's playgrounds in the Botanic Gardens, Margaret Mahy Family Playground, North Brighton Pier and Scarborough Park.
This year's 'Get Your Kit Off' campaign encompasses Christchurch, Ashburton and Lower Hutt. And yes, as no doubt Andrew would attest about his determined sister, Leeann has her sights set on more locations the length and breadth of New Zealand.
Free Skin Check Day: SATURDAY 9 NOVEMBER 2019
Christchurch: Canterbury Charity Hospital
Lower Hutt: Boulcott Private Hospital
Ashburton: Ashburton Hospital – Outpatients Clinic
For more information, email leeann.marriott@harcourtsgold.co.nz or visit www.skincan.org.nz.
---