---
Incorporating 'something old' and 'something new' is an age-old tradition that brides and grooms still take to heart on their way to the alter – but like everything, our weddings are influenced by trends, so we've checked out some of the twists you can expect to see putting a contemporary spin on this otherwise traditional day.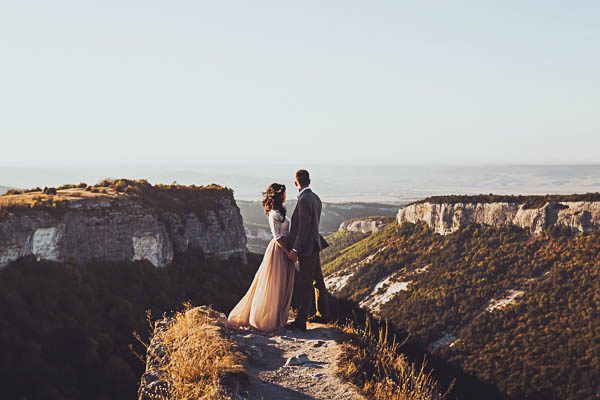 Brides are increasingly shying away from the traditional white frock, opting instead for black or even colourful wedding dresses, to be more befitting of the bride's personality. Meanwhile, grooms have been choosing breathable fabrics like linen or going for a more casual look to better suit the long hours of the wedding day.
Destination weddings are nothing new but New Zealand is definitely moving its way up on the map as one of the most popular. Couples are also increasingly making a more adventurous journey to the alter in these destination locations. Featured recently in Vogue, Australian blogger Nicole Warne's Lake Wanaka wedding was decked out in local foliage and catered by an artisan chef from Queenstown, with a helicopter transporting the bridal party to a mountaintop for the photoshoot.
That's not the only clever way of capturing the day, with live-streamed weddings on Facebook and Instagram-specific photographers just some of the ways modern-day couples are sharing their special day with friends and family all around the world in real time.
On-site photo booths enable the guests themselves to capture the day, with options to dress-up or add a cool background image. We're loving the VW Kombi Van Booth which adds vintage appeal to the wedding day. Most booth companies offer instant print-outs with the option to even save your photo by quickly adding your email directly to an online wedding guest book.
Speaking of vintage charm, votives of random shapes and sizes emit a timeless glow that creates ambience for evening weddings that are reminiscent of the old world. Meanwhile, the textured and vibrant colours of local flowers bring natural style to today's weddings and this resonates with both the eco-conscious and those couples wanting 'local' to be the focus of their special day. Fresh caught salmon and free-range chickens have been seen on wedding menus, creating plates that stay true to the land and its values.
Less is often more and this has never been more evident than in more intimate weddings that we're seeing more of, with small guest numbers allowing for a more personal and meaningful day, with just your closest friends and family to share it with.
Whatever style you choose, mixing both old and new traditions is always a beautiful way to celebrate your special day.
---