---
Finding the perfect perfume, or one for a very special occasion, can be overwhelming for fragrance connoisseurs and newbies alike. When you add in the often high price tag, it's understandable that care and consideration are prerequisites for your hunt. Here are our tips for sourcing your signature scent.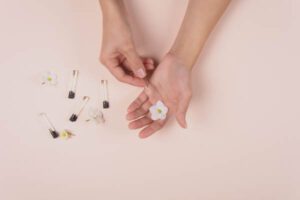 Keep it in the family
Trained "nose" – the technical term for a fragrance master – Johanna Monange, says there are four fragrance families – fougère, floral, Chypré and oriental.
Floral, the largest, denotes base odours which are sweet, soft and gentle. Chypré is dry and warm, woody scents. Oriental is associated with soft and sensual odours like vanilla, patchouli and sandalwood, and fougère is more masculine and aromatic, based on lavender and bergamot.
Once you know your family, you can narrow down your search. Start by thinking of the smells you already enjoy and go from there.
On the pulse
Beauty and fragrance maestro Mona Kattan, of Huda Beauty, says you should test perfume by spraying it on your pulse points – the inside of your wrists, behind the ears, and inside your elbows. The skin here is naturally warm, making the scent reveal itself over time.
In the bottle
Mona says the less alcohol a perfume has, the more oil-based it will be – which generally means it will last longer on the skin. Another tip to prolong your scent is to moisturise well before application.
---