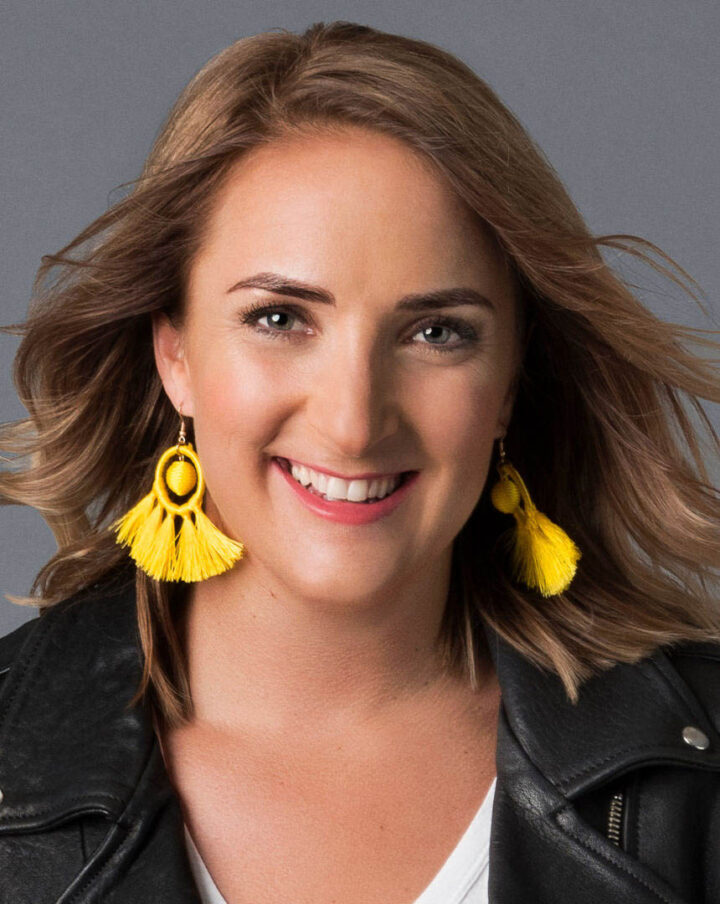 Making moves
---
Brodie Kane has been a fixture on New Zealand television screens and radio waves for the past 13 years, earning her success and respect for being relatable, unfiltered and unashamedly herself. Metropol catches up with the much-loved local about losing her radio job just before a global pandemic, starting her own media business in the middle of one – and everything in between.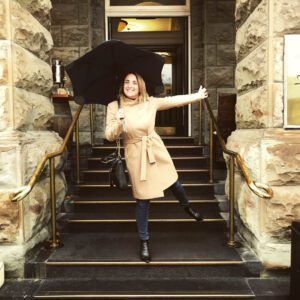 Losing a job can be one of life's toughest challenges – let alone doing so in the public eye. But that's exactly the position much-loved broadcaster Brodie Kane found herself in when The Hits' Brodie and Fitzy was cancelled in February.
"I wasn't expecting it, but it is the nature of the beast. I made the decision to work in the public eye and this comes with the territory."
Brodie has taken her shock redundancy, like most things, in her stride.
"There's no shame in being made redundant, I think a lot of people think you should be embarrassed or feel like you failed, but sometimes you're just a cog in a wheel."
Instead of ruminating, she took the opportunity to fast track a long-held career goal.
So, using her 13 years of experience at the country's largest media outlets including TVNZ, NZME and Mediaworks, she launched Brodie Kane Media.
"I always wanted to try and create a business which is just me and focuses my skillset in other professions, not just traditional media."
So far, she has worked with the likes of My Food Bag, Interislander, Heritage Hotels, and Duco Events.
"I still want to broadcast, it just looks a little different now."
As well as her Kiwi Yarns podcast, Brodie also co-hosts The Girls Uninterrupted, with Gracie Taylor and Caitlin Marett.
The show has gained a strong following for its discussions on everything from pop culture and politics, to sex, relationships, navigating single life in your 30s, and mental health.
"Women have, for a long time, felt uncomfortable or uneasy to talk about certain things," she says. "What we have found is, the more we have talked and jumped into difficult subjects, the more support and positive feedback we have received."
A recent sold out tour in Auckland, Wellington and Christchurch highlighted the importance of creating space for such conversations.
"We had women coming up to us saying we had changed their lives, that they finally left an abusive boyfriend or quit their job and gone back to uni."
One area Brodie – a keen runner and endurance athlete – has been particularly outspoken on is body image and self-acceptance.
"Health, fitness, and body image – it is such a tricky one, and at the moment the term is 'self-love'.
"I find self-love interesting; I think that every one should absolutely embrace and love and celebrate themselves and all that, but it is almost just repackaging the fact that women still have to always think about their bodies."
She says the conversation is still dictating to women how they should operate their bodies, with the potential to introduce even more pressure or feelings of failure should they not love every part of themselves.
Instead, she wants women to focus on their bodies "for themselves, not for anyone else."
Brodie has been candid about her own use of cosmetic injectables and is one of a growing number of public figures dismantling the stigma around such procedures.
"You can want to be better, you don't have to beat yourself up. If it's for you – fill your boots!"
---
Previous Post