---
Tough and durable yet soft to the touch, linen is a textile oxymoron and, despite being one of the oldest fabrics in the world, it's making a stylish statement in the home as we look to the warmer weather that is just around the seasonal corner.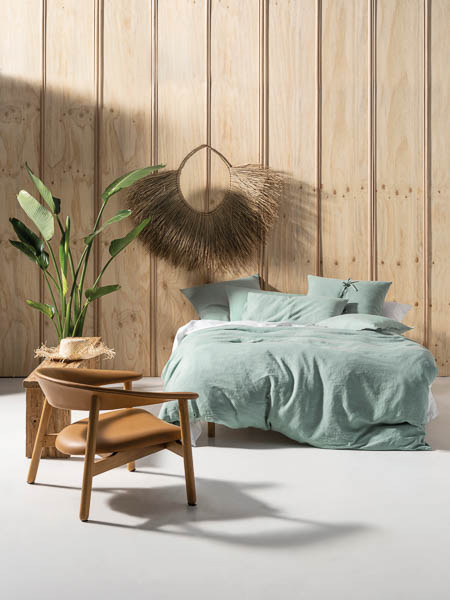 When it comes to upholstery and sheets, linen is a firm favourite, with its durability lending itself well to the family environment. Resisting wear from abrasion as well as dirt and stains, this tempting textile even stands its own against pills and stretching.
So, it's not surprising that its use is spreading across an even greater range of homewares than ever before, with draperies, tablecloths, bedspreads, curtains, drapes and even rugs looking luxurious in linen.
Known rather romantically by the ancient Romans as textus ventilus, or 'woven wind', texture is linen's main allure. Soft and cool, it's a great summertime addition to the bedroom and it becomes softer after use.
Linen is, by its very nature (pun intended), a sustainable product – with flax plants requiring very little irrigation, pest control and processing energy. Inherently antimicrobial, linen is even resistant to mildew. What's not to love?
---