---
We're craving convenience; and plant-based convenience, it seems, is at the top of the agenda, as we increasingly seek the simplicity of this lifestyle choice. Heading the change – and making it a much more palatable journey – are Cole Stacey and Tom Riley – who are delivering plant-based food boxes across the city under the moniker of Green Dinner Table.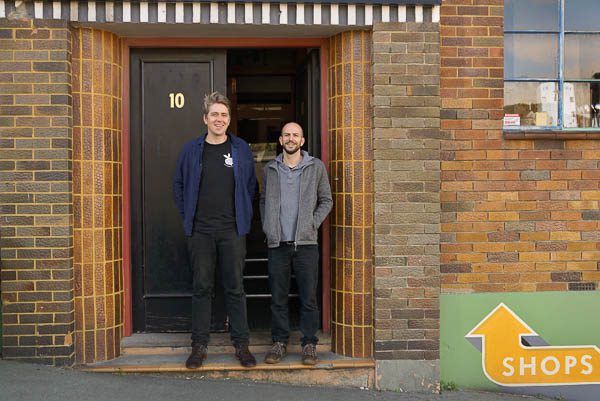 Can you tell us about the background to Green Dinner Table and how you came up with the concept?
Cole: After my father had a heart attack and required a quintuple bypass, we were looking for ways for him to eat more healthily; time and time again research was showing how a plant-based diet could prevent and reverse heart disease. The only problem was making the shift from a traditional Kiwi diet to a plant-based one – luckily my friend Tom was a chef, so I approached him to help come up with some simple and healthy plant-based meals. This got us thinking that there were probably a lot of people out there who would like to eat a more plant-centric diet but didn't know how.
---
When did you start and how has it been received?
Cole: We started doing up the British Hotel back in March '16 and our first delivery was in July '16. The response has been really positive, we've been running for a little over three years now and we continue to grow week by week. Most people tend to hear about us through word of mouth, which is testament to the fact that we have a lot of happy and loyal customers. There's been so much demand that we recently launched into Wellington so we're enjoying the process of getting that up and running.
---
How does the service work?
Cole: So, all orders are placed online and most people typically choose to get a weekly subscription. In Christchurch we deliver three and five-night meal plans every Sunday and Monday evening. We provide the recipes and all of the fresh produce, along with our house-made sauces and spices etc. I think that's where our customers see the real value, we make up aiolis, marinades, hummus, falafel; we get a lot of positive feedback about them.
---
What are your backgrounds in the industry?
Tom: I'm a chef who has been cooking professionally for about 15 years. Over the last couple of years before starting up Green Dinner Table, I had been cooking more and more with plants. It's a real change from basing a dish around a piece of animal protein to letting the vegetables shine. Cole has always had a big-time passion for health.
---
What are some of the best things about this business model?
Tom: There's a heap. Being plant-based you have a lower impact on the planet. The health benefits of eating plant-based are widely known. It's delicious, of course! The variety of food you can eat in a week is really broad, from laksa to shepherd's pie, bahn mi to falafel bowls; you will never get bored. With this huge variety, if you were going to cook yourself, you'd end up having cupboards and a fridge full of stuff. We can give you the exact amount of saffron, hemp oil, preserved lemon etc so you use it for the recipe, then it's gone. So the waste is minimal!
---
What do the next 12 months have in store for you?
Tom: Keep cooking tasty food! We just opened up shipping to Wellington, so we'll be pushing that, then the rest of the country, maybe… We get a lot of requests for our sauces and pickles!
---