Gastronomad, author, culinary artiste, television and broadcasting bon vivant all describe Peta Mathias. Metropol editor Lynda Papesch catches up with her after a recent cooking school in Christchurch.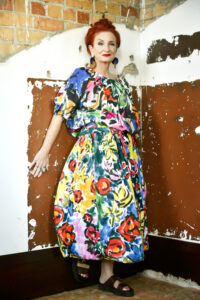 Once seen, rarely forgotten. Vivacious, colourful and a total foodie, Peta Mathias lives up to her reputation and neither time nor Covid-19 has clipped her culinary wings.
In Christchurch at the end of last month to host a series of five cooking demonstrations of her favourite dishes from the South of France, Peta regaled guests with stories of her time there, along with anecdotes about fashion and fun, served with a three course degustation dinner.
Initially the cooking demonstration at Riverside Kitchen started as two sessions, increasing to five due to popular demand.
Why cooking demonstrations? Peta's a nomad by nature and likes moving around so having to stay in the same place for two years was pretty claustrophobic.
"It wasn't just that I missed travelling; I missed my double life of summer in Auckland and summer in France. I missed my friends, I missed my tour business and I worried a lot about friends, family and colleagues overseas," she explains.
"As soon as we realised what a bad situation we were in, people like me who work independently, sprang into pivoting action. I immediately realised I would be working in
New Zealand as I couldn't leave it, so I contacted cooking schools to let them know I was here and not there.
"Kirsten at Riverside Kitchen was one of those people. If she wasn't married to someone else, I'd ask her to marry me because she's the most brilliant organiser, marketer and manager," Peta enthuses.
"Her cooking school is not only gorgeous but really well run and she's lots of fun. And it's in Christchurch so what's not to love?"
Interestingly, in between the endless lockdowns in Auckland, Peta actually managed to host a food tour to Rarotonga, and a few in Auckland and Hawke's Bay, sometimes sliding out of lockdown the day before the tour started.
The time also allowed her to finish and publish her latest book 'Shed Couture' about fashion and clothing. "The upside of losing my international tour business and staying in New Zealand was that New Zealanders really supported me, coming in their hundreds to my events, talks and charity fundraisers. This is very humbling and I am so grateful."
In the meantime instead of jetting overseas, Peta has started her own Supper Club in her central city Auckland apartment. "I do them twice a week and they are so much fun. We have a two hour cooking demo then a book reading then eat on my floating glassed-in terrace.
"Mostly I teach recipes from my Uzès cooking school. Uzès is in the South of France, about half an hour from Avignon and the food is sun-drenched, colourful and robust – quite in-your-face with unusual combinations of anchovies, olives, oranges, cinnamon and aniseed."
She hasn't been to her home in Uzès since October 2019, so is really looking forward to spending the summer there this year, from June until the end of September.
"I'll be teaching cooking classes in my home and also hosting two gastronomic tours – one in Uzès and one in Puglia. Yeah! Next year I'll be adding my other destinations – the Basque Country, Portugal and Marrakech. When I return I'll start up the Supper Club again. And I am excited to be back at Riverside Kitchen at the end of next April."
The secret to happiness…
Appearing bright and bubbly all the time comes naturally to Peta. "It's partially an act and partially genetic," she says. "I refuse to give in to setbacks – we all have them – there's nothing original about life's ups and downs. One of the secrets to happiness is to live in the present and not in the past with its blows to pride, unrequited love and disgusting meals you paid a fortune for. Paradoxically living in the future is also a hopeless idea because if you don't have purpose in the present it won't magically appear in the future. Carl Jung said, 'to be normal is the ultimate goal of the unsuccessful'. Don't try and fit in – just be your wonderful self."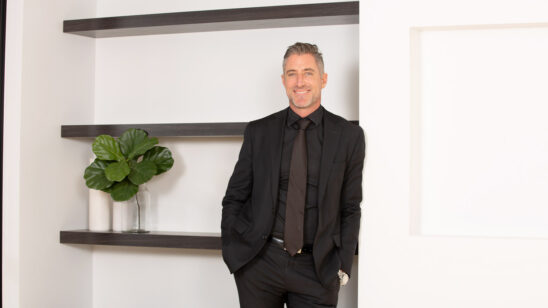 Previous Post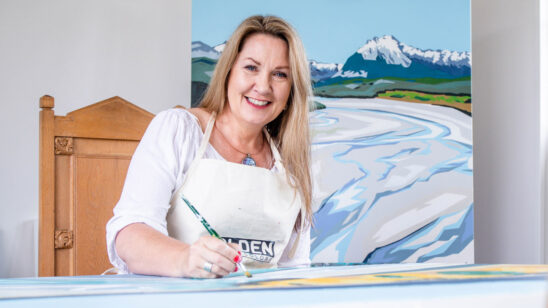 Next Post