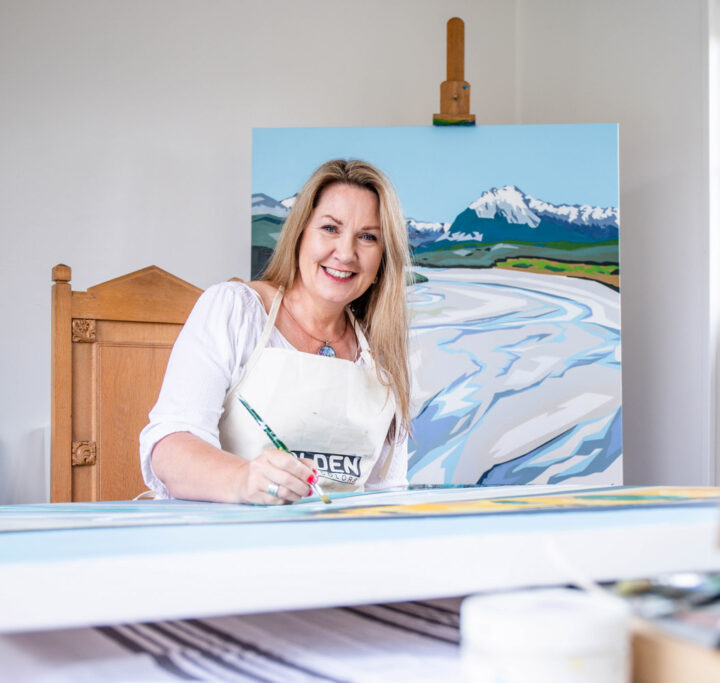 An interview with Ira Mitchell
Dealing with loss and stress has led to an international art career for Ira Mitchell. She talks to Julia Strelou about her art and journey so far.
Art has been a part of Ira's life for as long as she can remember, with her earliest pre-school memory of drawing for hours on rolls of brown butcher's paper, behind the counter of her parents' photography shop in Queenstown.
Growing up in Glenorchy, she lost her parents at a young age, which created a sense of "emptiness and a feeling of roots being severed".
Moving to Christchurch, Ira found herself in a high-rise building during the 2011 earthquake, suffering a near-death experience. She still struggles with PTSD to this day.
From that day onwards, she decided that life was too short to not pursue her dreams. "I wrote a list of what I really wanted to do and be," she recalls. "Art was at the top. I was academically trained but hadn't launched yet."
She soon found herself revisiting her Queenstown roots in her art. "As a child the towering mountains surrounded me. I felt trapped, both physically and mentally; always wondering what lay beyond."
Today she's inspired by those same natural surroundings, using bold, bright colours and "high contrasting values" to bring landscapes to life.
Though she often incorporates straight lines and shapes not found in nature, there is a vibrancy to her work which makes the landscapes seem to be real and even to be moving. The art transports viewers to a world that is both familiar and surreal.
"I enjoy using brushes and my hands to manipulate the paint, I get lost in the process with each large piece taking 20 hours."
Ira suffered another loss when her first husband disappeared while their children were in primary school. "We were so poor and isolated that just thinking about it upsets me. I was determined the children and I would use rock bottom as a firm foundation to rebuild our lives with education and love."
It was these experiences with loss and abandonment that inspired Ira to use her art to give back. "I don't think of myself as a victim. I think of myself as a survivor and I try to help others where I can."
Ira's daughter is now a medical professional and her son is an international architect. "I insisted they follow their dreams to not let challenges of our past limit them."
Ira has used her art to give meaning to the trauma that she's experienced in life and as a way of giving back. "Being able to raise donations with art sales is my way of contributing to charities and I feel a connection too."
Through her art, she donates around 10k of value annually. That same art sees her travelling regularly between Queenstown, Christchurch, Australia, and the USA, much of that thanks to Image Vault of Christchurch, the nationwide distributor of her work.
"Having a distributor allows me the freedom to travel and earn," she adds. "It's a simple, happy, productive, and nomadic life."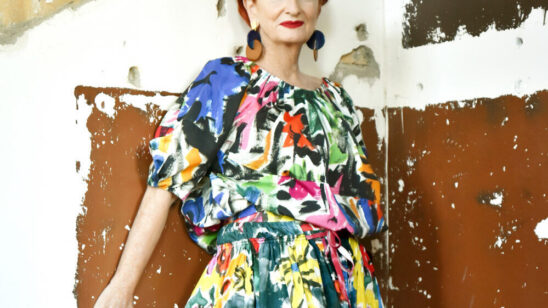 Previous Post
Next Post