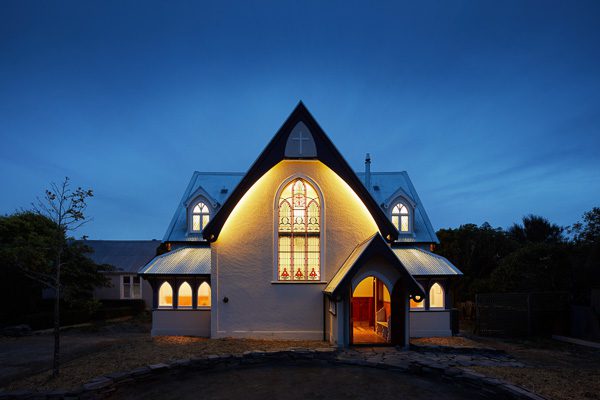 Labour of Love: Saints of Tai Tapu
---
Saints of Tai Tapu is a superb wedding and event venue steeped in the local community, and history, of the Tai Tapu area.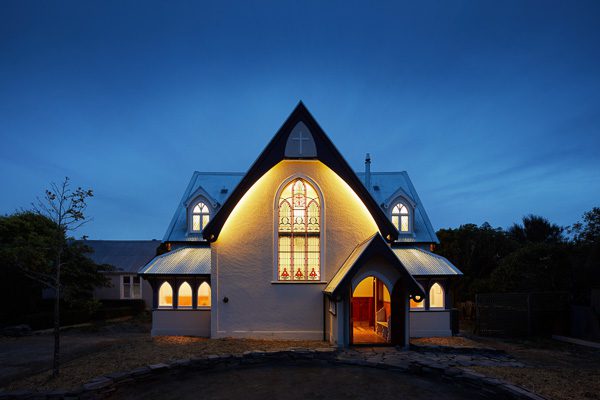 Built in 1881, the former Methodist Church has undergone many transformations in its 138-year story. When Sven Berger drove past it in 2001 he was disappointed to see a "SOLD" sign in front of it. A year later, after he had given up ideas of buying it, the church was for sale again, and this time he snapped it up. Sven and his wife Heather, together with their children, spent many, many nights at the dinner table discussing designs, down to the smallest detail, that would eventually result in this local icon's latest iteration. The result is simply spectacular. Lovingly and carefully restored, it is a beautiful, serene place, faithful to the original Gothic style, pieced together using some invaluable pieces of various heritage sites lost in the earthquakes. "I wanted to bring this building back to its glory days," Sven says, "functioning in a different way, but something the people in the community could be proud of."
In small ways, the community has contributed to the restoration of the church. With ideas and donations of meaningful items, such as books, photos, and, notably, the plinth in the courtyard, the locals have watched, and been part of the journey of bringing back to life this unique sanctuary.
"People like the flow and the symmetry," Heather says. "There's a simplicity about the design that works really well." One of its most popular functions is as a wedding venue. Brides, grooms, and their families appreciate being part of the church's history. For smaller, intimate weddings of up to 35 people, it is the perfect backdrop to such a romantic endeavour.
With high quality accommodation, Saints of Tai Tapu is an ideal space to stay and prepare for your wedding. With four spacious bedrooms, two with en suite, there is plenty of room to relax while hair and makeup is done, and with drinks and nibbles provided for up to eight people.
Saints of Tai Tapu is a highly sought after wedding venue, especially as a winter wedding setting. With beautiful outside spaces for the ceremony, reception and photos in warmer weather, and an equally stunning interior backdrop, including the exquisite staircase, mezzanine lounge, and leadlight stain-glassed windows, all spaces centrally heated, inclement weather need not be a worry.
In addition to the idyllic setting, Saints has access to a stable of horses and a magnificent dark blue and gold gilt carriage which can be used in photos. Everything can also be used as a photo-only setting. With a list of preferred brand services, including White Tie Catering, and florists, makeup artists and photographers, Sven and Heather have created a wonderful wedding place, sure to meet every expectation with their meticulous attention to detail, both in the restoration of their very special venue, and their friendly and thoroughly professional service.
Saints of Tai Tapu is really much more than just a wedding venue. It is an integral part of the local history and landscape; it is the culmination of Sven and Heather's hard work, and their emotional journey. They invite brides and grooms to also be a part of that journey. Their boutique luxury retreat will make your day even more special.
Contact Heather at www.saintstaitapu.co.nz.
---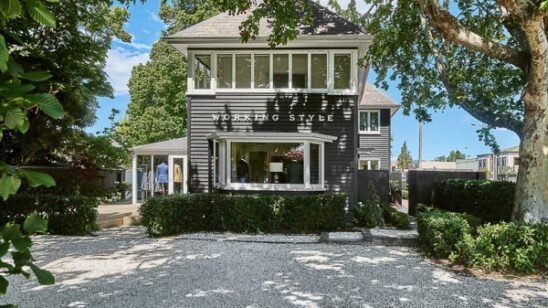 Previous Post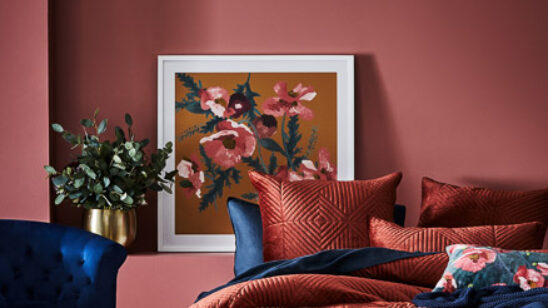 Next Post