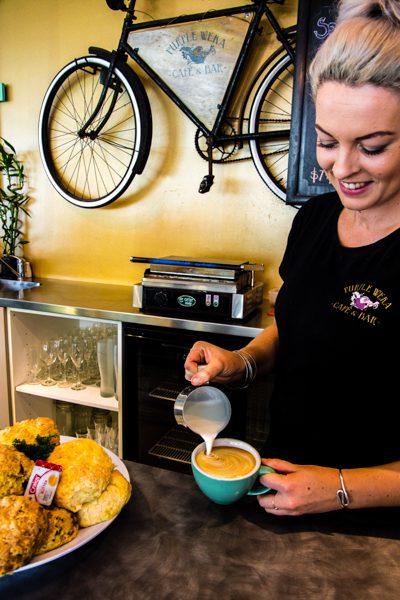 Kiwi as: funky little haven of good old fashioned Kiwi hospitality at the Purple Weka Cafe
It's definitely 'Kiwi as', from its traditional ma's savoury mince dish to the rustic recycled fence planking around its servery counter. And of course there is the name and its association with a cheeky Kiwi flightless bird, the weka – though you may not find any purple ones in the wild.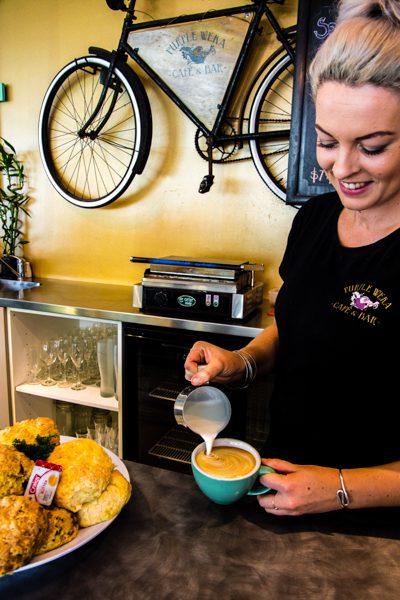 Being Kiwi is the essence of the Purple Weka Café and Bar's charm. It's owned by a Kiwi family and offers great Kiwi hospitality, service and food. That's why people from all over town who have discovered the café keep coming back, especially in the weekend, to enjoy a lazy breakfast, brunch or lunch among convivial company. Many customers have met over the café's substantial hearty food and become friends for life.
Great comfort food, great coffee and a warm friendly atmosphere are what we look for in a café as we come into winter. The Purple Weka is in its element at this time of the year. How better to warm yourself up than with a serving of hot cakes with lashings of maple syrup, or creamy mushrooms served on toasted ciabatta, or one of the café's famous soups?
Perhaps a big breakfast with all the trimmings, a steak sandwich, or even a generous serving of blue cod and fries are more to your taste. The Purple Weka knows the way to a Kiwi's heart is through tasty food, cooked and served superbly well, all at very reasonable prices.
Another plus for the cafe is the abundant parking right outside the door at 48 Fitzgerald Avenue – not something you generally find so close to the CBD.