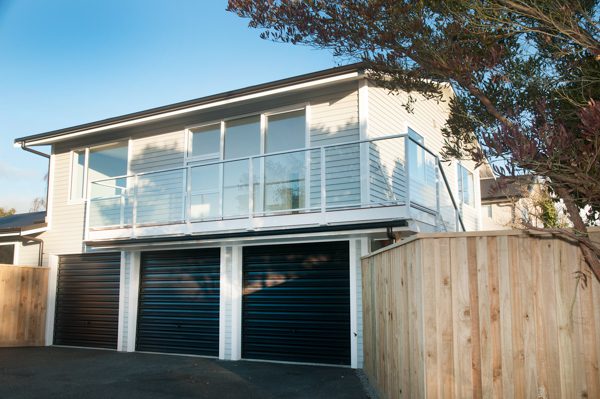 Apartment collaboration: M2 Developments is in the business of giving homeowners back their homes
A multi-unit project in Edgeware came together seamlessly – thanks to thorough communication between the three insurance companies, PMO, the four homeowners and the main contractor.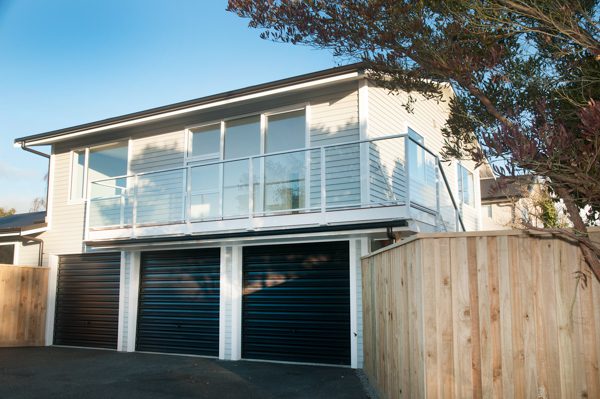 M2 Developments Limited won the competitive tender to rebuild 160 Geraldine Street, from the remedial groundwork to completion. "We provided a comprehensive breakdown of costs with no hidden surprises," says owner Matt Anink, whose company has been prominent in the residential rebuild with its competent team of carpenters and labourers.
Commencing in November with TC3 ground remediation, the project required additional excavation work and the capping of an artesian well prior to the relevelable RibRaft foundations. "We absorbed this unanticipated extra work within the project programme to keep to our pre-Christmas target of a roof on for the holiday break."
Cam Sheppard, M2's project manager, was at the helm throughout. "He handled ongoing negotiations with everyone involved, from the council to insurance companies – he was great," Matt says.
Three 90sqm units, separated by firewalls, are single level, with the fourth above the group's garages. The original dwellings were similar to the Summerhill Stone units next door. Looking fresh and contemporary, the new units stand solid with James Hardie Linea weatherboard in silt-grey tones of Resene's Half Delta and Alabaster trim.
"Owners were engaged throughout the project and could choose to upgrade and personalise their mid-range fit-outs," Matt says. "Two opted for stainless steel kitchen benching. One chose a wallpaper feature wall, black door handles and tapware."
Exposed-aggregate driveways and new fencing completed the project before the keys were handed over to very contented clients.
Visit www.m2developments.co.nz.