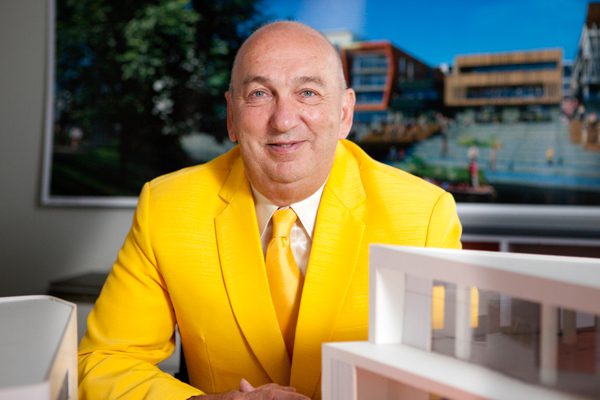 King of the rebuild: we talk to Antony Gough about The Terraces and his take on post-quake Christchurch
The recent opening of The Terraces represents a formative moment in our long rebuild process. Replacing our late-lamented 'Strip', not only literally and physically, but viscerally in both hearts and minds, it symbolises the awakening of the city from its developmental coma.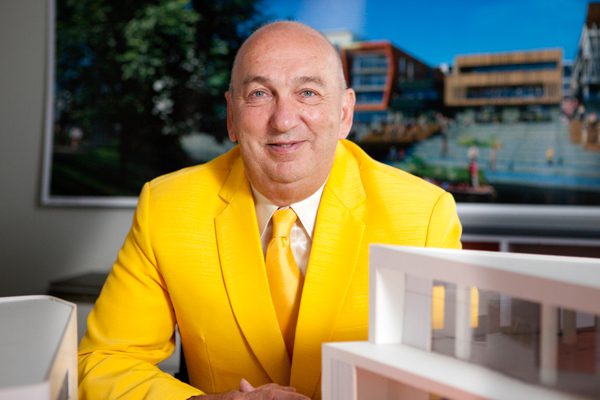 One of so many wonderful new builds in the city, the very public yet very personally passionate, process of bringing The Terrace to life gives it a talismanic feel, symbolising the strength and confidence, leadership and faith it has taken to get to this point.
Forged in the fire of Antony Gough's vision, The Terrace, a glamourous and aesthetically pleasing precinct featuring innovative, thoughtful design, has brought this city section to life again, with twenty different hospitality environments open with minimum hours of 11am – 11 pm seven days, plus commercial space.
It wouldn't be out of line to describe Antony Gough as the King of the rebuild. We talk to Antony about his milestone.
The Terrace has been a labour of love for you, how does it feel to have all that hard work and dedication now coming to fruition with the new bars now starting to open?
A huge relief and very exciting seeing it all come together.
How do you think the overall rebuild is going?
The private sector is going very well, though it has taken longer than any of us would have expected. The Anchor Projects however need to get a hurry along.
What are some of your favourite buildings or developments – both old and new?
The Terraces – particularly the wooden building – The Arts Centre, Deloitte House, The Crossing with its variety, Stranges Lane and the Bus Exchange.
What do you see as some of the challenges facing the city as we move forward?
I worry that all the cycle lanes may make travel by cars, trucks and buses too difficult. The Anchor Projects and the CBD housing are progressing too slowly.
What do you think we've done well at as a city throughout the rebuild process?
The Avon River precinct and Earthquake Memorial are excellent! Getting our sewerage and water systems back to normal as well.
What do you love about Christchurch and, as a developer, what makes you choose to stay here?
Christchurch is a city of huge opportunities. A brand new CBD surrounded by an exciting housing population, it is now getting a real sense of vibrancy.
What does the rest of 2018 have in store for you?
I have a car parking building to build and then I need to bed down The Terrace Precinct. This won't happen by accident, it needs lots of planning and hard work behind the scenes.