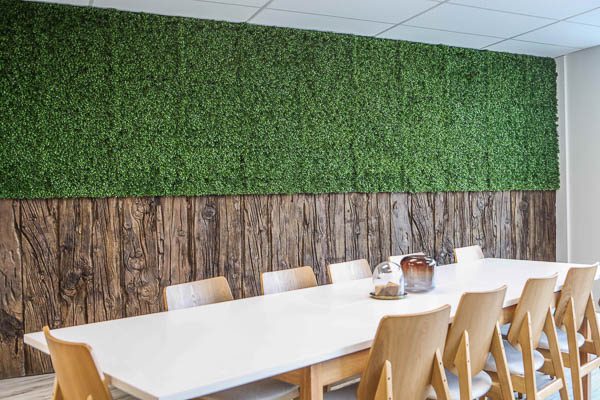 Joiner expands repertoire: Murray Hewitt Joinery
---
Any joiner operating at the top of their game in the twenty-first century understands how to work with a vast range of materials and master the gamut of styles. Murray Hewitt, Director of Murray Hewitt Joinery, delights in the fact that the craft of joinery once relied on wood, screws and glue, and now it has added the latest in modern construction technology to its repertoire.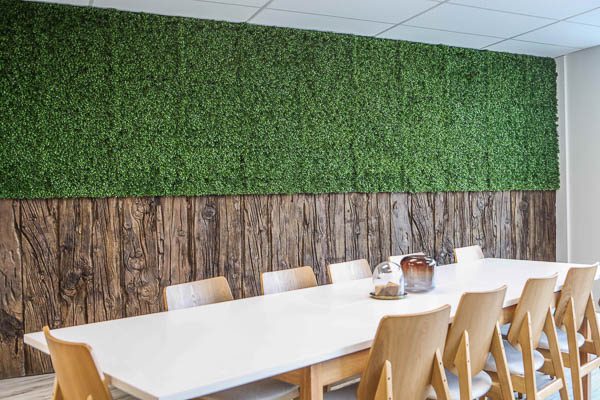 The head office of Ray White in Papanui is a case in point. Lining the walls are Muros lightweight fibreglass panels which give the effect of old railway sleepers. They are textured with deep aged wood grain, knots and weathered imperfections. In the staff relaxation area, tiles cleverly create artificial hedging to make a feature wall, while the reception area is lined in Plytech Light Beton – an MDF product surfaced in real concrete at just 2mm thick. The reception counter is also clad in the hedging tiles and flooring is T&G planking in Burnt Larch.
"This was a great project, coming in with completely new and disparate products and seeing how great the finished look is; the new products work together beautifully," Murray says.
Another job utilised Kiwi innovated Kaynemaile – interlocking plastic rings like chainmail – to form a screen between vanity and toilet.
"Of course, we still relish the opportunity to utilise our traditional skill and craftsmanship on work in timber doors and windows," Murray says. "And to rebuild and restore an original kauri staircase is a real joy."
---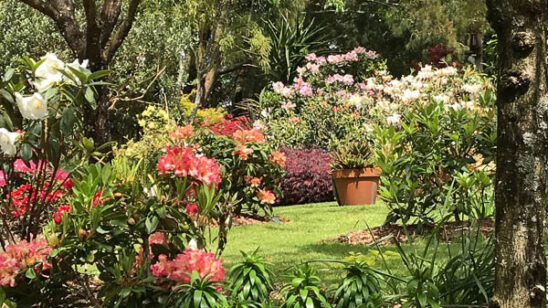 Previous Post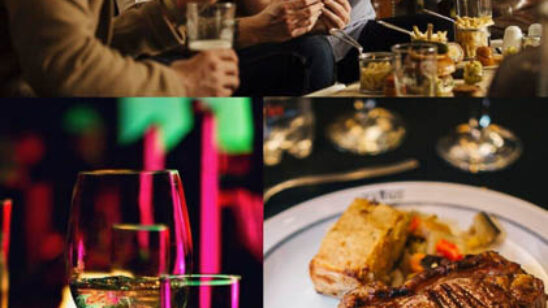 Next Post