---
With temperatures plummeting, no one can deny that it is now winter – the time of year that can be the most challenging for businesses in Christchurch's regenerating central city.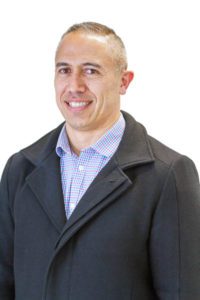 For those of us who work in offices in the area, it can be tempting to stay indoors during the cold months. But this year, a lunchtime Winter Circus is being held at two locations in Cashel Mall to entice us away from our desks during weekdays and attract people into the central city on Sundays.
The performances are being held at Hack Circle, on the corner of Cashel Street and High Street, and near the Bridge of Remembrance, on the corner of Cashel Street and Oxford Terrace on Fridays, Saturdays and Sundays during June and July. The weekday performances feature professional buskers and the weekend shows feature students from the Circotica circus company and school, and other performers.
I commend the Christchurch City Council, Ōtakaro Ltd and ChristchurchNZ for their support for the Winter Circus, which will add to the vitality of the central city and, hopefully, see more people supporting the businesses that have invested in and committed to the central city.
We also need to ensure we do not take our eye off the long view and continue to look for new opportunities to encourage further activity in the central city. This will require a mix of fun public-facing initiatives like the Winter Circus, and other less glamourous initiatives such as ensuring local planning rules are not impeding regeneration by requiring unnecessary hoop jumping and tightrope walking.
---