---
Dentistry is one of the very few medical professions where a foreign material is placed in a patient's body and then left there permanently for years, if not decades. Add to this the fact that the environment in which this happens is routinely subject to extremes of abrasion, temperature, acidity, bacteria, enzymes and all the other nuances of the oral environment.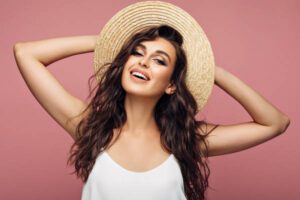 Recent evidence has now shown that nearly all composite materials ("white fillings", as well as many crown cements) contain and potentially release into the body phthalates such as Bisphenol-A (BPA), as well as titanium dioxide, HEMA and TEGDMA. Which some studies have shown may cause toxicity.
At Dentistry on Merivale they search the world for dental materials that are as non-toxic as possible, while still allowing full restoration of the dentition.
Early last year Dr David Walsh was introduced to a holistic composite and bonding system out of Switzerland called Saremco, which is entirely free of HEMA, TEGDMA, BPAs and titanium dioxide.
At the time it was not available in New Zealand, so Dr Walsh imported it himself for a clinical trial. Upon finding it an excellent system, he established Bioholistic New Zealand Ltd to import it as a source for the New Zealand dental profession at large.
Saremco is available for purchase by the profession at bioholistic.co.nz. Dr Walsh provides this information simply for the awareness of holistically-minded clients who may be facing some dental work and who are looking for the healthiest option.
---