---
Buying a business is just as good an option as buying property, says business sale specialist Richard O'Brien.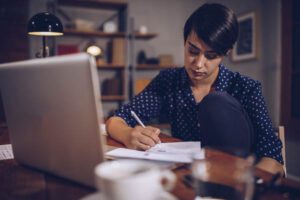 The potential to make a much higher return on your money and to spread your financial risk, to become involved in something you're passionate about, and to be part of growing the local economy, are all reasons he cites.
"Investing your money to buy a business can be a great option and the returns can be several times that of owning an investment property," says Richard, director of Business for Sale website nzbizbuysell.co.nz.
"Personal fulfilment and financial gain are among the attractive benefits of owning a business. And when you sell there is no tax on the intangible asset component. Owning (and potentially running) a business will take some skill and serious effort. It can also be hugely rewarding."
Self-involvement is essential, he believes. "With smaller investments you are likely to be working in the business, and will be busy with operations, sales and marketing, and staff. This then becomes a "job" plus an "investment".
His final piece of advice: "Do your homework and purchase a business that will work well for you. Make sure you understand the numbers and enjoy exploring the possibilities."
---