---
Do you remember that scene from The Sound of Music when Maria calms the von Trapp children on a stormy night by singing those immortal words 'Raindrops on roses and whiskers on kittens, bright copper kettles and warm woollen mittens'…?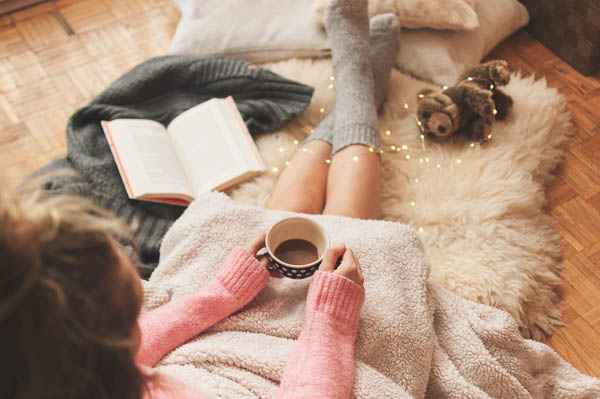 The sentiments behind 'My Favourite Things' may well be universal, but the Danish, who consistently top the charts as the happiest people on the planet, have just one word for it – Hygge. Pronounced hoo-guh, this wonderful word was shortlisted in 2016 by the Oxford Dictionary as word of the year.
Meik Wiking, author of The Little Book of Hygge, describes hygge as being consciously cosy; being with people you love, indulging in good foods, feeling gratitude and upholding equality. With winter on the seasonal horizon, what better time to incorporate the warm fuzzies of this concept to your humble abode?
Here, then, are a few tips from those happy Scandinavians on how to bring hygge to your home.
Burn those candles: the Danes burn more candles than any other country in Europe. From entertaining friends to a romantic dinner for two, a candlelit room spells ambience with a capital 'A'. Fill your bathroom with fragrant candles and bathe by candlelight for blissful relaxation.
Ramp up the lamps: create a niche space with lamps and lights that are artworks in themselves. Pooled light draws the eye; it's a gentle beacon that invites rest and time out.
Bring the outdoors indoors: arrange berried sprigs from your garden in an attractive vessel, or place shells, driftwood and other beachcombing finds as focal pieces. Nature's treasures can be the most beautiful adornment in your home.
Books and nooks: we all need our own hyggekrog (nook) to retreat to, whether it be a den, that little space under the stairs, an attic room, or the studio at the end of the garden. Surround your space with books and belongings that you love. Switch off your phone and succumb to the hush of your hyggekrog.
Colour it cosy: winter's the season for spicy coloured kilims and rugs. They look exotic and invoke feelings of warmth and pleasure. Add in seating strewn with textured throws and sumptuous plump cushions, and bring on the chilli chocolate!
Fire it up: basking before a crackling fire in a handsome hearth is ultimate hygge heaven! Raise your glass for a toast – "To Hygge!"
---