Throughout her life, Dame Anna Crighton has been interested in art and architecture. She talks with Metropol editor Lynda Papesch about the past, the present, and the future.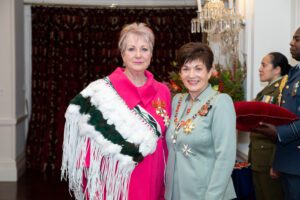 'Heritage' is derived from Middle English and old French, heriter to 'inherit' – to inherit valued objects and qualities such as property and cultural traditions that have been passed down from previous generations.
For Dame Anna Crighton, DNZM, QSO, JP, PhD (Otago), Chair and Trustee of the Christchurch Heritage Charitable Trust, it provides tangible milestones and reminders of our journey as a culture.
Her own journey into preserving our heritage started early in life.
"As a child I would always be drawing and painting and I carried that passion through to eventually pass, as a mature student, my Fine Arts Preliminary to the Canterbury University School of Art," she remembers.
The young Anna was also attracted to old houses and buildings "When aged 10, while visiting a run-down Larnach Castle in Dunedin, I recall dreaming of owning it one day and restoring it."
When it came to enrolling at the University of Canterbury, she changed tack and instead of taking the Art School option, enrolled for her Bachelor of Arts, studying Art History, History, and Classics through to Stage 3.
"My MA followed and I combined papers on architectural history with a thesis covering New Zealand colonial architecture. My PhD covered art and architecture too. It was awarded with distinction in 2012."
Long before that, Dame Anna had immersed herself in protecting and saving as many of New Zealand's historic buildings as she could, but the 2010 and 2011 Canterbury earthquakes kick-started a new impetus much closer to home. Her self-appointed mission was to rescue as many historic buildings as she could from demolition. These days, it is largely thanks to her determination that The Garden City has so many outstanding heritage buildings remaining.
"When I first started as a [city] councillor in the 90s, heritage protection wasn't even on the agenda," she recalls, adding that it has really progressed after the last 25 years. "It is still a challenge, but it is pleasing that more people are involved in protecting heritage."
Heritage New Zealand Pouhere Taonga and the Christchurch City Council in their District Plan both list significant buildings which deserve to be saved for future generations because of their generational importance.
"Heritage provides tangible milestones and reminders of our journey as a culture," says Dame Anna. "History, through our buildings, tells the story of our city's past and progress, of our settlers of many origins, and of the homes, businesses and places they built and created here.
"Built heritage provides inspiration for artistic creativity, a foundation for tourism and economic development. They help us to remember, to learn, to belong and to share our stories with others. They are sentinels of living memory; and unlike the heritage of foreign soils, their uniqueness lies in the immediacy of the connection between us as descendants, and our ancestors."
Fast facts
Dame Anna's accomplishments are wide ranging. They include helping to preserve more than a dozen local heritage buildings, including the Centre of Contemporary Art building, St Barnabas Church in Fendalton, part of the Arts Centre, the former Trinity Church in Central Christchurch, the Shands building and the Isaac Theatre Royal.
Other achievements include:
Establishing the Christchurch Heritage Trust in 1996.
Chair of the Christchurch Heritage Awards Charitable Trust since 2009.
A member of the Canterbury District Health Board for 12 years.
Made a Companion of the Queen's Service Order in 2005.
Awarded the title Dame Companion of the New Zealand Order of Merit in 2020 New Year's Honours.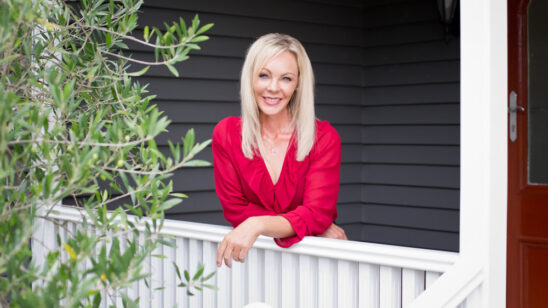 Previous Post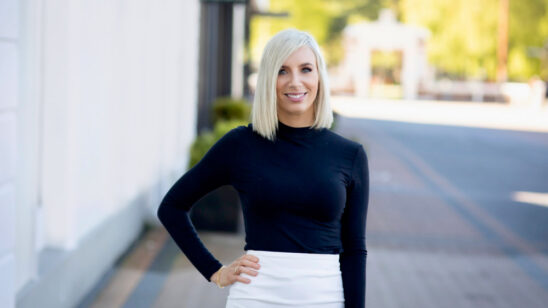 Next Post