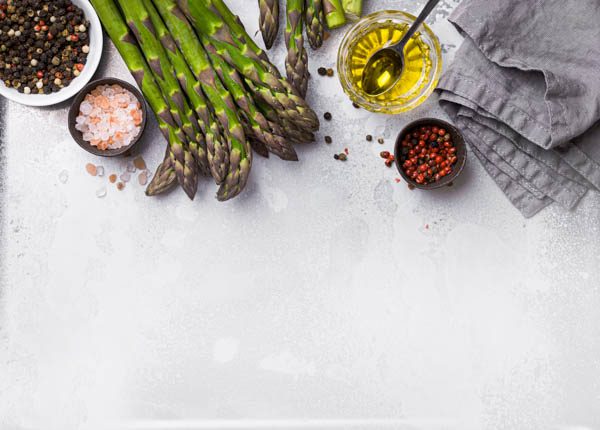 Hello, asparagus season!
---
Earthy and bitter asparagus is back. In season from September, asparagus is a vibrant and welcome addition to any meal, adding its fresh crunch to salads, balancing the richness of pastas and quiches, and even being the hero of simple, healthy snacks.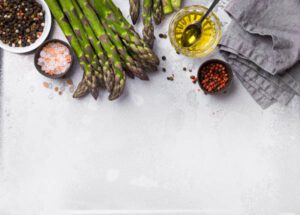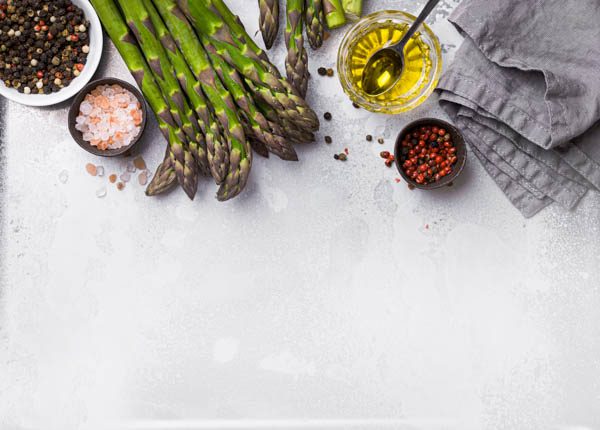 SNAPPY SALAD: Combine even more seasonal produce in the forms of snow peas, broad beans, cauliflower, and radish into a fresh and crunchy salad with asparagus, pine nuts and microgreens. Briefly soak the snow peas in boiling water, then combine with roughly chopped asparagus stalks in icy water before mixing all ingredients together. Dress with olive oil, lemon juice and sprinkle feta on top.
EGGY SPEARS: In a fry pan, blanch in just enough water to cover a single layer of asparagus spears. Once the water has evaporated, drizzle a small amount of olive oil and fry with salt, pepper and chilli flakes until tender and beginning to brown. Top with a poached egg and serve with fresh, seeded sourdough for a light brunch or lunch. Add some fish, like salmon, to upsize.
CARAMELISED CANAPÉS: Sweet and crispy with a smoky touch, caramelised asparagus and bacon bunches are a great hors d'œuvre or grazing platter accoutrement. Wrap a trio of spears in a rasher of bacon and place on a wire rack over a lined oven tray. Drizzle with a 2:1:1 ratio mix of maple syrup, olive oil and Worcestershire sauce before baking for 15 to 20 minutes.
---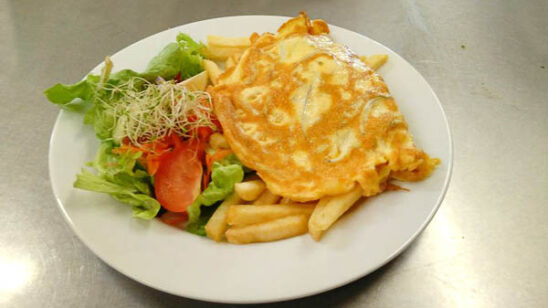 Previous Post