---
Is there anything quite so blissful as the song of the bellbird trilling from a hidden bough; are any notes more captivating than the chirps and chirrups it sings to us with such pure and precise clarity? It's one of the reasons that Senior Audiologist and Co-director Sam Sloane chose this feathered troubadour as the name to front the newly opened Bellbird Hearing at 240 Ilam Road.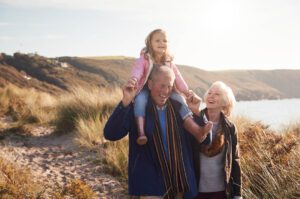 "The bellbird is unique to New Zealand, and along with the softer elements of speech, its song is the type of sound one tends to miss when a hearing impairment develops," says Sam.
"With proper hearing assessment and treatment, we can not only improve speech understanding, but also bring back the sounds people love, such as the song of native birds."
Established by clinicians long experienced in every aspect of audiology and hearing healthcare throughout Canterbury, Bellbird Hearing is a new, independent and locally owned hearing clinic amongst larger corporate competitors.
"We aim to provide a world-class hearing healthcare service from hearing experts who take pride in a community based and patient-focussed approach," says Sam.
When thinking in terms of quality of life, hearing is a major contributing factor; not being able to hear music or follow conversations, for example, can be an isolating experience. Improved hearing results in improved relationships, which in turn leads to a life being more fully lived.
In recognising each patient has lifestyle and hearing goals specific to them, Sam and his team provide hearing solutions tailored to meet individual needs and achieve optimum outcomes for the patient, thereby guaranteeing extensive and comprehensive care. Sam is an expert in the latest hearing aid technology and understands the importance of a personalised hearing aid fitting.
The range of services available cover a wide spectrum, from diagnostic tests, tinnitus assessment and hearing aid fittings through to ear wax removal, ear wax management and hearing screenings, of which the latter are offered free of charge to those 18 years and over, in recognition of Bellbird's promotion of hearing loss awareness.
Diagnostic and full hearing tests involve a consultation around the patient's case history, along with the carrying out of otoscopic examinations, pure tone audiometry, speech testing, tympanometry, as well as acoustic reflex testing to ensure a correct diagnosis of hearing conditions.
Sam says the motivating thrust behind Bellbird Hearing is to help and serve all those affected by hearing loss.
"We feel passionately about this. Like the bellbird, we may be small but we are mighty – and we are here to stay!"
To make an appointment or enquiry, phone Bellbird Hearing on (03) 351 1172 or visit the website below.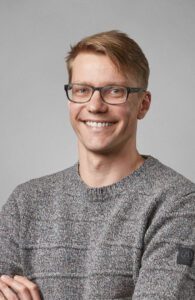 ---