---
We're heading into a new working year – it's time to refresh, rejuvenate and replenish before we're dragged back to the daily grind. How about a facial massage for a healthy glow? We explore the benefits.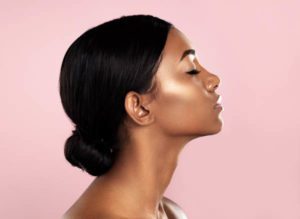 Just like the rest of your body, facial muscles (all 43 of them!) require exercise to keep you looking toned, younger and healthier – and that's why many beauty experts recommend incorporating regular facial massage into your daily skincare routine to maximise anti-aging benefits.
Facial massages primarily increase blood and oxygen flow to the face, which:
Increases the production of collagen – your body's own anti-aging 'serum'.
Allows the skin to work more efficiently, increasing the absorption of skincare products. Exfoliating before a facial massage increases this further. We recommend doing this before bed so the product can absorb overnight without any additional coverage (like makeup or sunscreen).
Stimulates the lymph nodes, which flush out fluids and toxins that congest the skin and cause under-eye bags/dark circles.
Relieves tension in the facial muscles, stopping wrinkles in their tracks. Focus gently on the soft lines around the mouth, eyes and eyebrows for maximum results.
Can help to alleviate stress! According to a study in the journal Biomedical Research, facial massage activates the sympathetic nervous system, which reduces anxiety levels and uplifts mood.
TOP TIP: Always use upward circular motions – you want to work against gravity, so everything goes up!
---