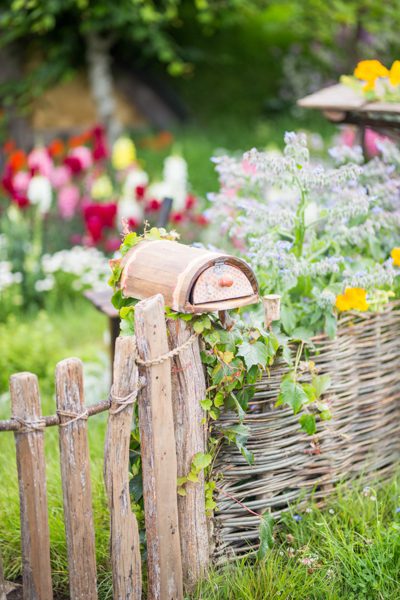 Gardens for Tomorrow: Win with Metropol
Gardeners are endearing optimists. Frosts herald blue skies and sunny days, and there's no such thing as a depressing winter garden when, already, jonquils are scenting the air and daphne buds are soon to flower. Gardeners don't live for today; they're too busy dreaming of tomorrow, and the tomorrow after that.
One event that will have Kiwi gardeners dreaming of a certain tomorrow with giddy anticipation is the NZ Flower and Garden Show 2018. Beginning 28 November through till 2 December at West Auckland's Trust Arena, this is a garden show like no other. Last year's inaugural NZ Flower and Garden Show saw some 28,000 people pass through the gates.
Christchurch writer and garden commentator, Rachel Vogan, returns to the show's judging panel this year for the tenth time and says the desire for people to grow food to feed their families has become a visible trend which she expects will be reflected in the show.
"It's phenomenal, really. While people are still wanting strong elements of design in their gardens, they're also wanting areas to grow their own food; we lost that fundamental urge for two generations and now we seem to be reclaiming it – which is fantastic!"
Rachel says that as a plant expert, she will be on the lookout for good planting and a different way to use plants. "Plant use and plant appropriateness is important to me, followed by design – finding clever ways to use small places. Sustainability is hugely important, also designs that are environmentally careful, because the sustainability component is a big consideration in judging."
The judging process is based on the UK's Royal Horticultural Society standards, so there's a very strict criteria that has to be followed. "We have the best international judges, which helps keep the New Zealand judges upskilled and ensures we're current with the latest overseas trends. It's very stimulating to work with these global experts."
For Canterbury gardeners, consider taking a couple of days in Auckland to enjoy other gardens in the area. Visit www.nzfgs.co.nz for information on garden tours which coincide with the event.
Saving the best news till last is that discounted early bird tickets are available for purchase before 31 August. With early bird tickets valid for ANY DAY of the five-day show, they guarantee all our dreaming, endearing and optimistic gardeners out there a truly spectacular time. For more information, visit nzflowergardenshow.co.nz.
Win with Metropol