---
Trends may come and trends may go, but when it comes to houses there's nothing more arresting than the sight of a magnificent home.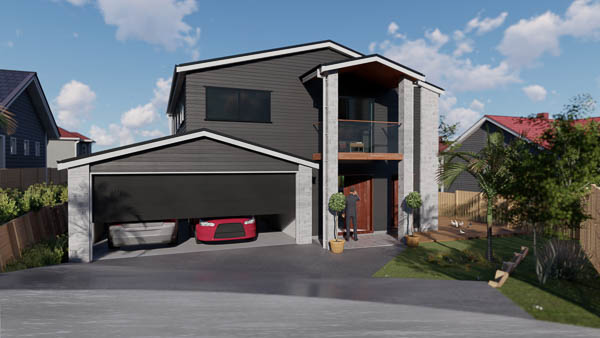 Designer Homes (DH) is a Christchurch company dedicated to the construction of magnificent and captivating homes that showcase distinctive, superior quality interior and exterior design. Established in 2015 by Managing Director Rajesh Thakur, the DH team bring a wealth of experience and expertise to every building project.
Currently overseeing five residential projects in Christchurch and Auckland, Rajesh implements an eight-step strategy on every project undertaken, which, undoubtedly, is the key to his success.
They are as follows:
Selecting the site
DH focuses on selecting the right site in terms of plot shape, lighting, slope, access to amenities and a good sewer system.
Design & budget
DH designs the ideal home based on client requirements and their budget. An additional consultation is available for any plan changes, or if the client decides to increase their budget.
Making the plans
Plans are put into an actionable timeline. DH architects recreate the plan with dimensions approved by the client. Feasibility of selected plot and building guidelines is thoroughly assessed, ensuring no delay in plans and revisions suggested by the client.

Selecting the finishes
From doorknobs to flooring to carpentry, collaboration between the client and the DH team is integral to achieving the dream home. DH encourages clients to choose finishes they will love, both now and into the future.
Getting approvals
From land approvals, government clearances, land use restrictions, required documentation – even through to sourcing the best-fit financing, the DH team guides clients in an advisory role to help make the process as seamless as possible.
Managing the build
The DH project team monitors site progress and changes, while ensuring all required tasks are carried out properly. The project manager maintains project control throughout the entire process, redirecting tasks as and when needed. The construction process is time-lined with a tentative completion date for each milestone reached; from floor-slab framing, walls, roof structure and roofing to external finishes, windows and doors, rough-ins and internal finishes.

Checking the quality
DH builders and project managers conduct a thorough inspection of the structural design and concrete mix, and evaluate if wall thickness, fixtures and finishing are as per the discussed and completed plan.
Handing over the keys
The client receives the keys to their beautiful, bespoke home.

The underpinning philosophy of Designer Homes is that the disciplines of architecture and interior design form a close link; the truth of this can be more fully appreciated once their full showhome opens in Rolleston in the near future. Keep an eye out – you will be entranced.

Find the office at 234 Main South Road, Hornby, phone 03 222 2344, 03 222 2345 or 0508 DHOMES, or email engage@designerhomes.kiwi.nz
---