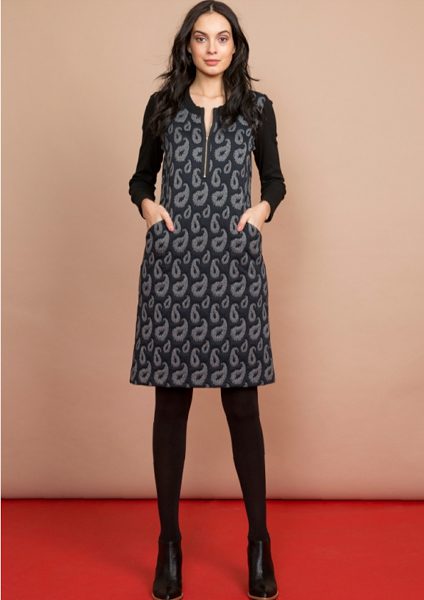 Flattering fashion: Made In The Shade is delighted about their new arrivals this Autumn
Made in the Shade is a boutique brimming with a colour wheel of flattering fashion – in natural, breathable, fabrics.
"This season's Optimum Knitwear has arrived and includes the 'coffee-bean top' with contrasting cuffs and collar," owner Ali Donn says. "Clients often say 'I love that style but would like perhaps a different colour' so we order it for them. They can browse their website or our Optimum lookbook."
"It's all good fashion fodder here – with a twist," she says. "Pretty prints, bling cardigans – so cute and different. There are lots of blues, textures, twin sets and stripes, and scarves to match. We can help you choose and organise your entire winter wardrobe from go to whoa. And we advise clients when their favourite collections arrive!"
From Canada, there is the Gabby Isabella collection, with feminine detailing from lace-embellished jerseys to floral quilted jackets, and also the lovely Lissette-L pants. NYDJ jeans' winter range has landed, and timeless New Zealand-made Anne Mardell dresses and tops come in adorable patterns in sizes 8 to 18.
When Ali was a youngster, her favourite saying was "I'm made in the shade" – meaning I'm cool, home 'n' hosed. And that's how she likes her clients to feel – relaxed and comfortable. "I buy in what's easy to wear, and what fits and hangs beautifully. You just put it on and feel great."
Made in the Shade, 151a Colombo Street, Beckenham, open Monday-Friday 9am-5.30pm and Saturdays 10am-4pm or visit madeintheshade.co.nz.