---
Numerous factors should be considered in finding the right place to study, then choosing the right qualification which will get you to where you want to go in a career. Telford has been skilfully shaping farming futures for more than 50 years, producing well-rounded, successful graduates. Here are three reasons why Telford is a great choice for agricultural training…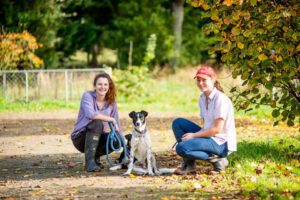 Living the Telford experience: Telford graduates often comment on the supportive environment they enjoyed while studying there, with most living on-site, forging lifelong friendships with other students through the easy camaraderie of a close-knit campus community.
Accessible tutors are frequently acknowledged as mentors – they will definitely know your name and encourage you get hands-on with your learning, and the smaller class sizes equate to more connectedness with both tutors and classmates.
Graduate Lisa Bonenkamp says one of the most rewarding aspects of Telford was the other students and the tutors.
"You make lifelong friendships and there are people who I keep in regular contact with. It was such an incredible, supportive place to learn in and I would recommend it to anyone looking at making a career in agriculture," she said.
Commitment to technology: The Tenstar Tractor Simulator is just one example of how Telford students get ahead in their field – by training on this one-of-a kind for agricultural education in New Zealand, practising driving skills before ever setting foot inside a real tractor. It enables students to practice scenarios and master techniques, benefiting in safety outcomes, clocking up more seat time, and gaining experience with a wider array of implements and settings than would otherwise be possible in real-life situations.
SIT Zero Fees Scheme: The SIT Zero Fees Scheme (ZFS) turns 20 this year, and SIT's dynamic thinking continues to be the hallmark of New Zealand's southern-most tertiary institute as it looks to the future. Savvy students who enrol at Telford can save thousands of dollars, achieving their qualification and setting themselves up for success after graduation, less inhibited by student debt. The Government's Targeted Training and Apprenticeship Fund (TTAF) is also providing free training opportunities, guaranteed until December 2022 – there's still time to enrol and train. Some of Telford's most popular courses are available under TTAF. Check out the link below, and look for the TTAF logo on a range of qualifications: www.sit.ac.nz/Telford.
Make the call today and discover why Telford has what it takes for your training needs.
To find out more about Telford courses, call 0800 835 367, or visit: www.sit.ac.nz/Telford.
The SIT Zero Fees Scheme (ZFS) is subject to NZ government policies.
---