---
The inspiration behind setting up the Kiwi Viking restaurant has been a long time coming for owner Sam Ragnarsson.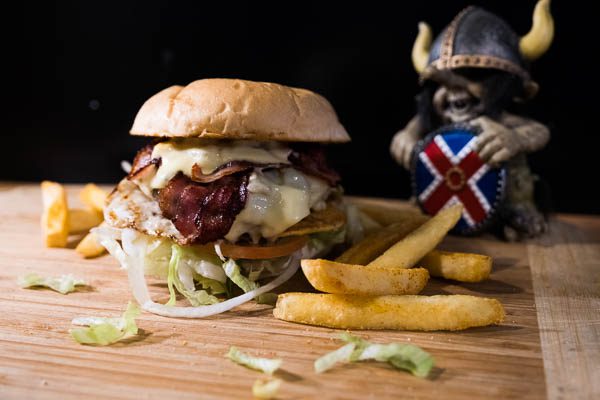 Originally an IT consultant from Iceland, Sam worked all over the world before deciding to settle in New Zealand, and realise his lifelong dream of owning his own restaurant. A passion for good Icelandic food and a chance to be part of the Christchurch rebuild was an opportunity that was too good to resist and the Kiwi Viking was born.
The Kiwi Viking offers a genuinely healthy fast food option and great value for money. In homage to the Viking legends of adventures at sea, there is a distinctly maritime theme. The menu features a mouth-watering selection of Boats (subs) or Rowboats (hamburgers) that come with a delicious array of fillings. Also on offer are Rafts (Sandwiches), Tussles (Salad) and Viking Oars (Fries).
Drop in for a scrumptious breakfast for only $7, which includes a big bacon sandwich with a coffee or water included, or a delicious lunch for as little as $10. Even better, for those late night munchies, you will find the Kiwi Viking open past midnight every day of the week. Sam has taken great care in recruiting only the best staff who really care about their customers to ensure your visit will be a memorable and enjoyable one.
The Kiwi Viking is open from 9am to 1am Sunday to Thursday and 9am to 3am Friday and Saturday and you can find them at 150 Lichfield Street, Christchurch. To find out more, phone Sam on 03 925 9899 or visit www.thekiwiviking.co.nz.
---