---
Historically, Isabella Hucks was the owner of the Mrs Hucks Royal Theatre Café and local philanthropist, giving aid to WWI veterans. When Isabella Hucks passed, it was said that she thought of her café's patrons more as friends than customers.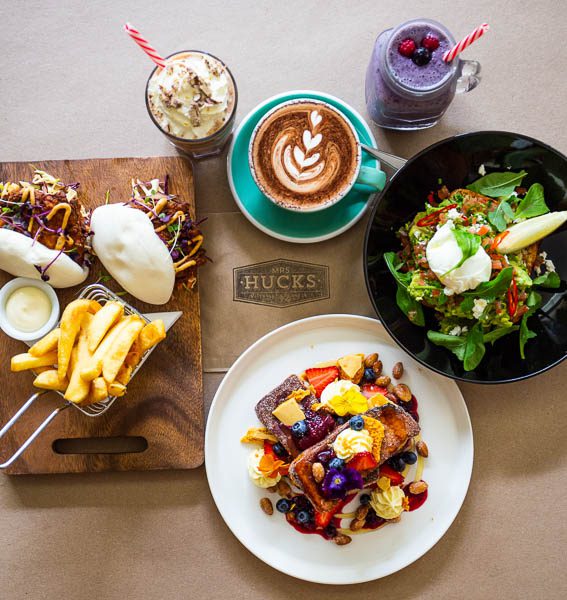 Although today's Mrs Hucks lacks familial ties to the historical figure, the eatery is built on the same philosophy. Owner, Max Zhao, understands the expectations associated with running an eatery named after the local legend as he admits, "I'm learning to be another 'Mrs. Hucks'; this is the reason I love to work here."
Striving to serve the everyday working Kiwi, Mrs Hucks offers a number of different specials throughout the week. For example, every morning the $8 breakfast is available from 7-9am, perfect for the professional heading to work.
Also, each week a different $10 lunch is offered, which has included fish tacos, nachos, noodles – the possibilities are endless. With everything made fresh and in-house, you'll find yourself at Mrs Hucks for breakfast, brunch or lunch. They also offer Friday after work drinks till 6:30pm, with a small bar snack menu in place.
Mrs Hucks is located at 12 Show Place, Addington, Christchurch serving the surrounding business park employees and those who are fortunate enough to stumble upon this good food find. You can also find Mrs Hucks on Facebook and Instagram. For venue reservations or catering enquiries phone 03 982 5472.
---