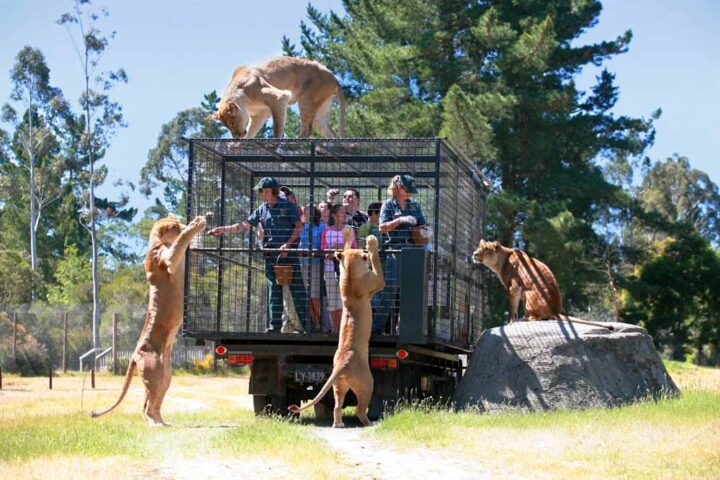 Family fun in Otautahi Christchurch
Explore the great outdoors with giant swings, playgrounds, shipwrecks, and wildlife. Here are the top seven family activities for spring in Christchurch.
1. Breakfast at Margaret Mahy Playground
Pack a picnic breakfast the night before and surprise the kids with breakfast at the Margaret Mahy Playground. Make use of the free electric BBQs and picnic area to cook pancakes and enjoy the playground. There's plenty of top coffee spots nearby for the adults.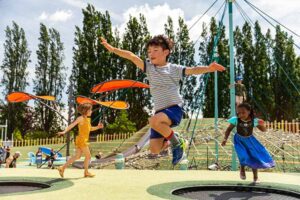 2. Swoop on a giant swing
Next to the playground is a giant swing that will bring squeals of joy to kids big and little. The swing is part of Gap Filler's work to deliver creative and experimental installations. Relax with a coffee in hand as the kids wear themselves out.
3. Shipwrecks at Quail Island
Take the Black Cat Ferry from Lyttelton and discover Quail Island's unique history; a former leper colony, a training ground for Antarctic explorers, a ship graveyard, and now a pest-free ecological reserve.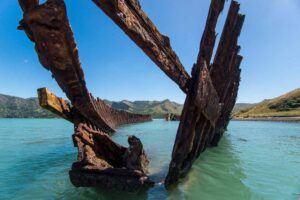 4. Cruise the city by tram
Always popular with children, the Christchurch Tram is a perfect way to see the city.
The all-day hop-on hop-off tickets allow you to visit the best of the central city at your own pace, while enjoying a mini-history lesson about key sights and locations.
5. Walking Tour of Christchurch's Outdoor Art
SCAPE Public Art brings the city to life with a series of exciting sculptures dotted across the city centre. Alongside the 14 legacy works, eight new works by local and internationally recognised artists will be on show from November 19 through to January 14.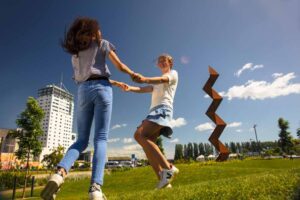 6. Orana Park's wildlife
In New Zealand's only open-range wildlife park set in 80 hectares, you'll see natural animal behaviours and
New Zealand's only gorillas and orangutans. Hand-feed the majestic giraffes, look into the eyes of a white rhino or travel through the lion reserve.
7. Scoot through the Botanic Gardens
No list of spring activities would be complete without a trip to the Christchurch Botanic Gardens. Awash with magnolias, rhododendrons, camellias, and blossoms there's nowhere more beautiful to spend a lazy spring afternoon. No bikes allowed.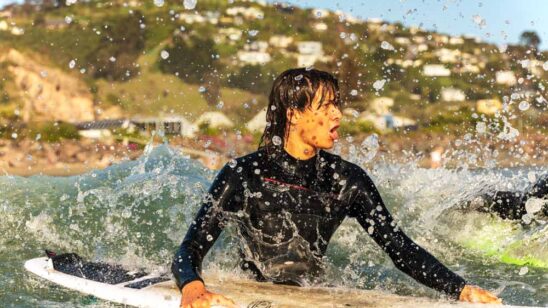 Previous Post