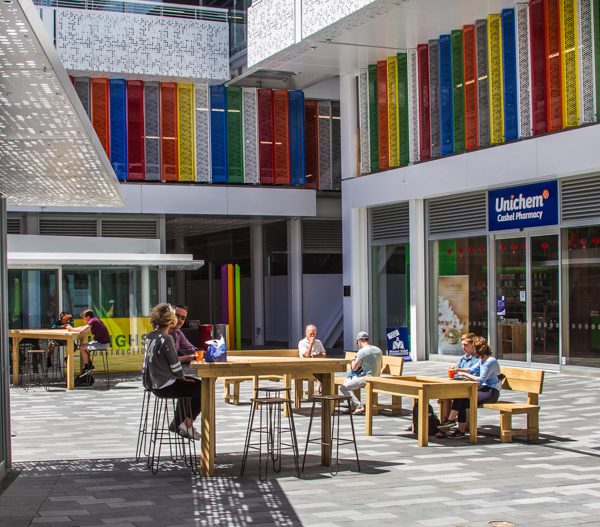 Falling into line: Cymon Allfrey on why good things take time (even when you wish they wouldn't)
Architect Cymon Allfrey explains why following the rules ultimately leads to a more successful outcome – for us and our city.
There will always be red tape. The processes required to reach an outcome at times can seem onerous, cumbersome and tedious – yet the role of rules in society creates order, structure and, in terms of architecture, often a stronger, more successful outcome.
A question was raised recently on an online forum whether there was too much red tape being applied in the design of the central city when it came to illuminated signage. And that as a result of this red tape, we were diminishing our ability to achieve a vibrant and engaging city.
Taking into consideration a number of factors, including the affect these signs have on drivers, our city plan doesn't favour intermittent lights or flashing neon signs. Rather it has a focus on creating sophisticated characteristics and high quality built spaces.
When looking at our city we need to be careful that we aren't confusing energy with tricks and props. The energy comes, and will continue to come from, quality retailers, diverse businesses and residential development. All of which reside within smart, high quality design, there to create a level of interaction and engagement with the surrounding space.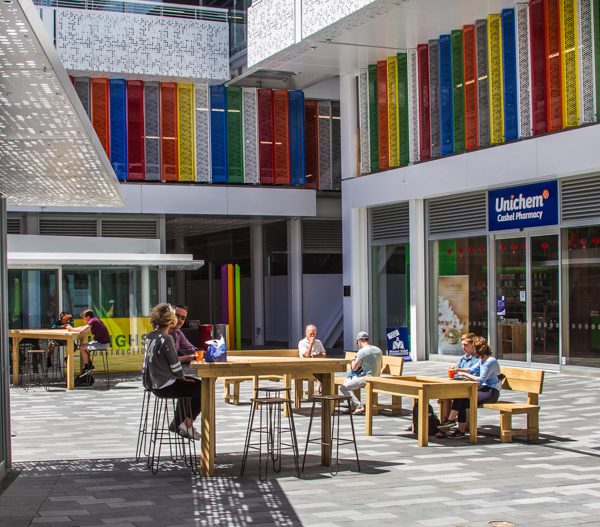 We have to achieve a well-planned and considered central city, before we can dress it up. Inherently the city needs to perform well to attract the people and the energy; without this no matter how we decorate it, the energy and vibrancy will fail to thrive. Factors that the red tape ensures are placed first on the priority list.
There is no denying over the last couple of years that we have seen a shift away from static billboards to more interactive, digital replacements. I am absolutely in favour of seeing some embellishment through digital signage, as it can help to create a more dynamic building façade, and bring a different dimension and atmosphere to a space at night that couldn't be achieved without it. Yet we need to ensure we don't become a city of advertisements; a city of visual pollution and no substance.
If we consider London's Piccadilly Circus or New York's Times Square, these are concentrated deliveries of moving signage, there to create atmosphere. Their visual aspect has made them a destination, yet they are examples of highly considered spaces where the quality has been enhanced through layers of embellishment.
No matter what you dress a space up with, unless it has been designed correctly there will be no engagement. Cathedral Square is an example where a lack of considered design has created a space that is too large for regular engagement and high levels of energy. Unlike the prequake central city laneways, which were highly successful spaces bursting with activity.
We are on the right track to achieve a vibrant and energetic city centre, we just have a process to go through to get there. The presence of red tape allows everyone to have an opinion, while the ongoing parameters it brings ensures we have the building blocks to achieve a city of integrity, quality and engagement.
Visit www.caarc.co.nz.