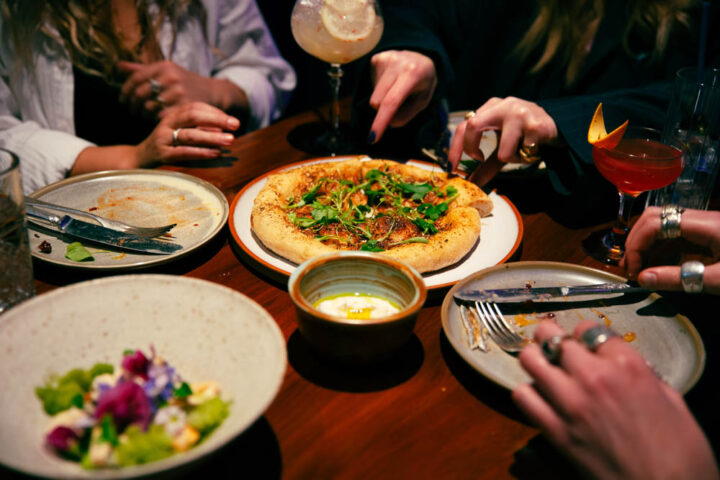 Dreamy summer dining: gin gin
Christchurch city is coming alive with summer days nearing, and so too is local restaurant, gin gin.
At their special location on electric New Regent Street, gin gin are preparing for long summer days and nights ahead, with an unmatched alfresco dining experience coming soon.
Whether it's long lunching with friends, a relaxed get-together or a special celebration, gin gin's intimate and inviting setting caters to all. The warm service and welcoming atmosphere allow diners to relax, get comfortable and indulge in the everchanging, seasonal menus.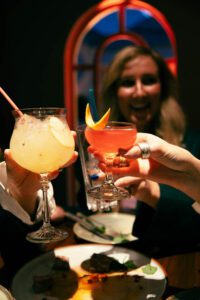 Celebrating unique food and drinks is at the core of gin gin's offering, and by sourcing as much produce locally as possible, the dishes work to celebrate the delicious ingredients in their most natural form. Their focus on local, fresh and refined food shines in the menu, which continues to evolve and refresh as new produce comes into season.
Arriving in perfect timing for warm evenings is gin gin's grill on the street. From Thursday-Sunday, you can experience the incredible flavours of the coal barbeque, creating magic outside the restaurant. Using the same ingredients as the kitchen, the grill will bring a whole new flavour profile to seafood and meat, paired perfectly with vibrant fresh produce and created with the same delicious, and interesting flair head Chef Jackson is known for.
Relax in the native garden setting on the street front and soak in all of the sights, smells, and sounds, and of course indulge in the tastes the grill creates.
And where there is food, there must be drinks. Also joining in on the outdoor fun will be the new street bar. Just in time for glorious sunset evenings, the outdoor bar will also be open Thursday-Sunday. The rotating drink offering will include a seasonal cocktail, local tap beer, and of course – a special gin and tonic. Sounds like the perfect spot on a warm evening.
After a pretty challenging year, nearing the end of 2021 calls for all manner of celebrations. gin gin makes a perfect event venue for end-of-year work functions, festive celebrations, birthdays, engagement parties, and everything in between. The team will help you create your ideal gathering, with a choice of special menus that can be catered to your requirements; if there is one thing for sure, your guests will be indulging in delicious food and drinks all night. The intimate space comfortably seats 30 guests, and 50 standing – get in touch with gin gin to book in your upcoming event.
And from night to day, long lunches are another great option and a relaxed way to catch up with friends, celebrate milestones or just enjoy a delicious experience for the sake of good food and company. Available Friday, Saturday, and Sunday from 1pm-3pm, enjoy the special lunch menu in a sophisticated setting with your nearest and dearest.
The bubbly energy of New Regent Street matches that of gin gin, making it the perfect home for the delicious destination. Nestled in the heart of one of the most special little streets, gin gin continues to evolve with the seasons and deliver simply beautiful food, along with a vibrant atmosphere. Whether it's the live music, the candy pink velvet couches, the carefully crafted gin menu, or the exceptional food coming from the kitchen, gin gin is the place to indulge in life's finest pleasures.
www.gingin.co.nz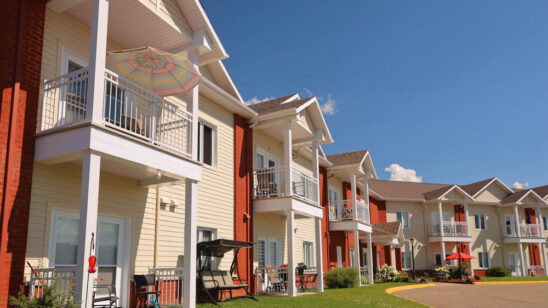 Previous Post
Next Post