---
Ever-popular Kiwi band Six60 famously sings 'Don't forget your roots'. Whilst we are aware the song was paying tribute to family – the line is not totally misplaced when it comes to haircare. We are talking about the roots on your head, and specifically the rise of scalp care or "hair skinification".
|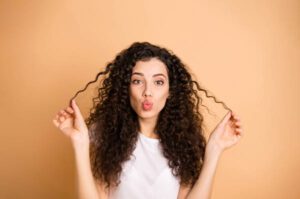 More of a marketing monniker than scientific term, this is the concept of treating your scalp like it is an extension of your facial skincare routine.
Skincare has boomed in recent years, with tutorials and product reviews just as popular as those for makeup and hairstyling, so much so, the global industry is expected to be worth more than $1 trillion by 2025.
Although, this is not to suggest that the world just hasn't been aware we have scalps – more that we need to start treating them with a bit more TLC.
And when treating your scalp like your face, those in the know recommend using similar types of ingredients you would see in skincare such as probiotics and hyaluronic acid.
Products to know include, Virtue's scalp supplement and treatment and Neutrogena's Healthy Scalp collection.
Virtue founder and chief executive Melisse Shaban said since its supplement launched in June, it became the brand's number nine (out of 50) best-selling product by August.
So why are we seeing such a skyrocket in scalp care sales? Cynics may see it as commodifying a new body part – but there is evidence to suggest the scalp skin needs a similar level of considered care as the rest of your epidermis to prevent irritation, flakiness and build up in pores and hair follicles.
---