---
Fast becoming leaders in their field, we asked Christchurch Boutique Dental why they stand out from the rest.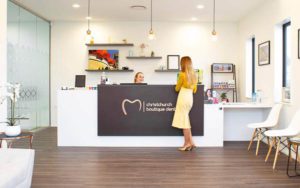 What's your point of difference?

We do everything in-house.
From general dentistry to complex procedures, such as implant surgery, complex root canals, cosmetic gum surgery, Botox and fillers.
Procedures are done under a microscope; with 30 times the magnification, we can work on things not visible to the human eye.
Also, because of our expertise, we're able to offer patients a more holistic treatment plan that covers all of the bases.
---
The clinic has a bright, spacious vibe. How did you get it so right?

Our vision was for a dental clinic that gives a positive, uplifting experience, in which the needs of our patients are paramount, from their initial one-hour bespoke consultation through to their final appointment.
---
What about your fees?

We've structured our fees at an affordable level, with a view to stabilising the dental condition.
We build a solid foundation for dental health at a very reasonable price.
---
Your fillings have a 10-year warranty! How does this happen?

We utilise the first teaching in dentistry – the rubber dam.
The dam isolates moisture from the patient's mouth; combined with the precision of the microscope, we can perfect our procedures from every level.
Without the dam, the tooth will never be restored to its full potential.
---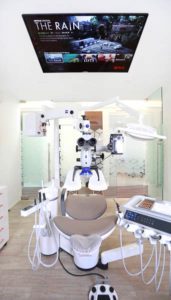 Find Christchurch Boutique Dental at 105 Wainui Street, Riccarton Monday to Saturday, 9am-5pm. Phone 03 925 9929
---