---
There is no doubt the many new eateries opening up in the Christchurch city centre are attracting a considerable number of people into the central city. These newcomers have meant that established businesses outside the CBD have been struggling, even with the most loyal of customers.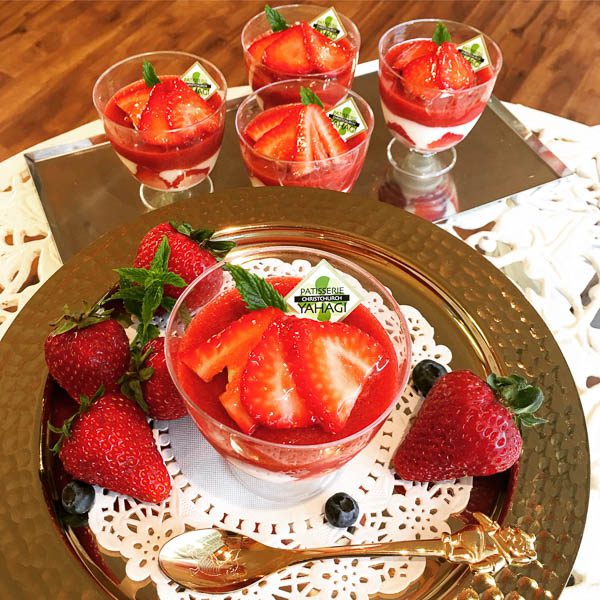 Patisserie YAHAGI in Upper Riccarton, which has been providing exquisite desserts and cakes since 2009, is one of these suburban businesses.
The owner patissier, Eri Yahagi says, "Compared with newly-opened shops in the CBD, the atmosphere around our shop seems rather dim and old-fashioned.
However, we believe that true dessert connoisseurs still make an effort to visit our shop."
To make the most of New Zealand's summer, Eri sources high-quality sweet strawberries from a reliable strawberry farmer in Timaru to make delicious desserts.
They include fresh cream gateaux with strawberries, strawberry Swiss rolls and the newest creation – strawberry cup.
The strawberry cup is composed of special strawberry mousse, finely chopped strawberries and sour cream mousse, lavishly decorated with sliced fresh strawberries.
Eri remarks, "We can make these cups only when the strawberry farmer can supply us, meaning that they are strictly limited to the summer season.
We really do recommend people come in and try our strawberry cakes before the warm weather ends!"
Although Patisserie YAHAGI is hidden away in a tiny, old arcade in Church Corner at Upper Riccarton, it should definitely be one of the chief reasons to visit this part of town.
---