---
We've all heard the motivational stories of those who make something from nothing. For Brendan Dooley, making something from nothing has a more literal meaning – after all, making goldfish appear in glasses of water and pulling $20 notes from inside Crunchie bars are all in a day's work for this local comedy magician. "I was the kid that never grew out of it," he laughs.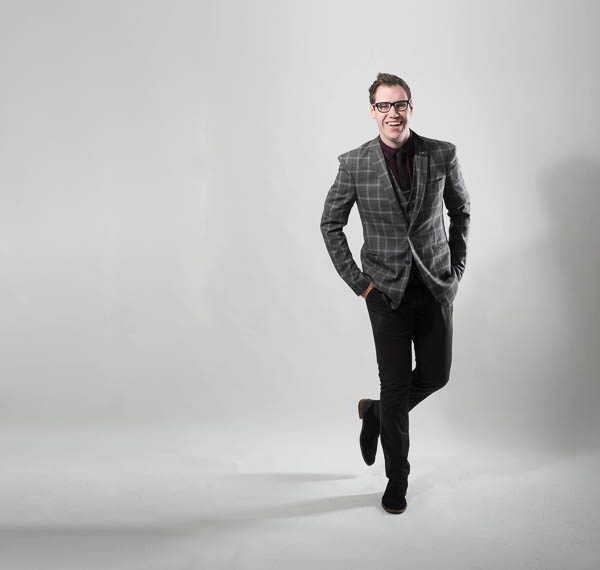 "I saw a juggler at a circus when I was three and that was my first obsession. My mum got me a magic kit when I was five, I had a magician at my birthday and that was that."
While he was always the quirky kid at school, Brendan kept largely to himself, but it was on stage – every chance he got – that he would shine. At the age of 11 he made his career choice, in both heart and mind. It was at the Buskers Festival in Nelson when he saw street performer James James – one of the world's top street performers – surrounded by 200 people. "All he had was a small table and his personality," Brendan says.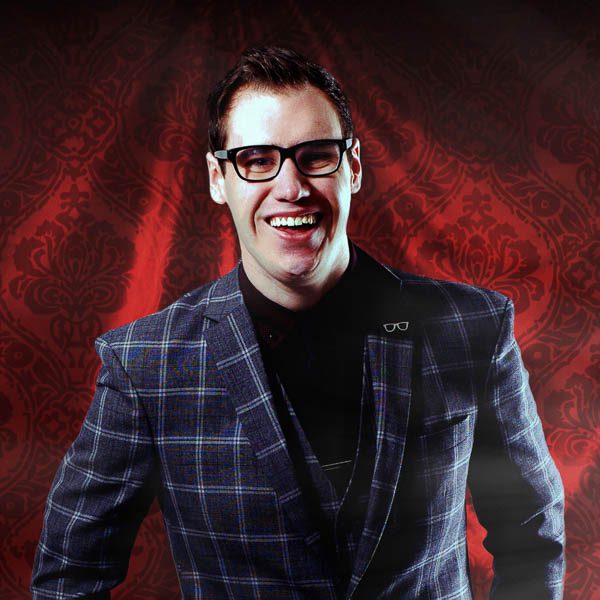 "It was on that table that he produced six oranges from three cups and a pineapple from his hat! I'd never seen people react to magic like that, just the clapping, the cheering, the energy… it was next level.
"It was in that moment that I knew I wanted to give people that same feeling."
Brendan now takes the same approach to hosting corporate events. "The job of a street performer is to stop you and make you watch something you didn't plan to watch.
"Corporate entertainment is so mainstream, so I aim to give them something they didn't expect."
The St Bedes alumnus who was born in Dunedin and called Christchurch home since he was three, dropped out of school at 16, did his first national tour at 17 and has since toured New Zealand, Australia and Asia – even Jakarta – doing predominantly corporate events, festivals and theatre touring, after cutting his comedy teeth with private shows. "I haven't unpacked my suitcase in two years," he laughs.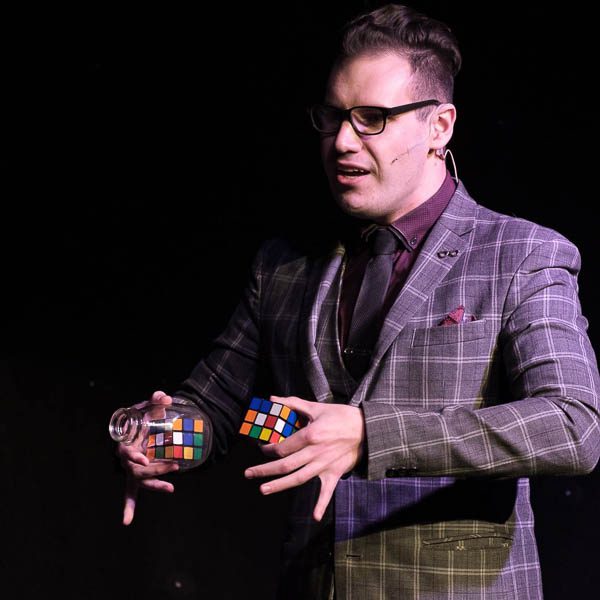 The youngest recipient of New Zealand's Best Comedy Magician, a nominee for 2018 Variety Entertainer of the year and the youngest member of the world's longest running magic show, Brendan likes to "approach the line, but not quite cross it" in his comedy and his "quirks" are something he embraces – that includes his love of funky shoes and suits.
But along with belly laughs, there's been plenty of tears too. There was bullying in school for his unique passions and sense of style, but even more poignantly, Brendan lost his mum, who had raised him alone, to cancer when he was just 18.
Interestingly, it is the hard times that have made him such a good performer, by forming the basis of what is a beautifully refreshing attitude to life. "For me the main point is that bad things are going to happen; it's all about how you deal with it," he says.
"We don't have a choice over what happens, but we do have a choice over how we react. It's about whether we get 'bitter' about it or 'better' about it." And there's no doubting, Miss Dooley would have been proud.
---