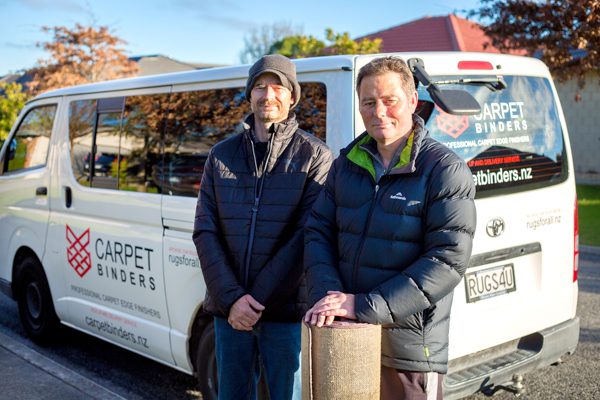 Cutting edge carpet: Carpetbinders is a family business with a tradition of quality
Carpetbinders, formally Rugs Ltd, is a true family business. Continuing as Christchurch's specialist rug and binding company and part of an intergenerational succession plan, Michelle MacWilliam and her brothers, Richard and Mark Cassidy, have taken over the business from their mother – 40 years after she started it.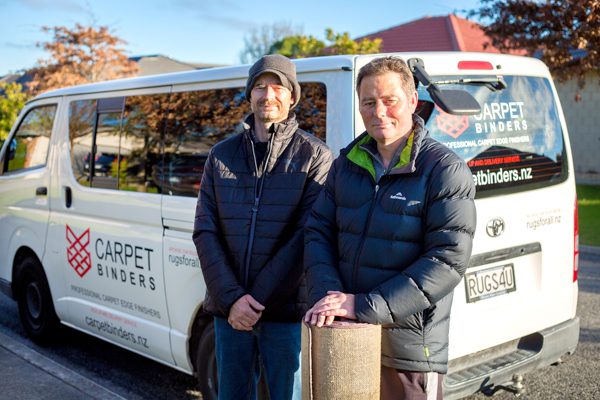 Offering a professional rug binding service for the homeowner, as well as carpet retailers, contractors, architects and designers, the siblings have more than 85 years of experience in the industry between them. The company prides itself on its one-on-one service, Michelle says. "We provide two different types of edging services, for a seamless, quality finish – the woollen blanket stitch overlocking, or the sleek, narrow tape binding."
Homeowners who have surplus carpet pieces from new carpet being installed can take advantage of the company's pick-up and delivery service. "We can create beautiful and useful rugs, designed to fit any area or space you wish. We specialise in catering to any odd shapes, such as in caravans and motorhomes, as well as extra-large squares for open plan living."
Embracing the digital era, the company's extensive selection of rugs is available to browse and purchase online – from traditional to contemporary-style. "We have a depth of knowledge that stems from where the business began and we've changed our format of delivery to meet the changes of the market. We work with selected international rug buyers and being online also opens up the opportunity to sell to wider South Island. And over the coming months we will be further updating and expanding our selection and the options available."
Visit www.carpetbinders.nz for more information.