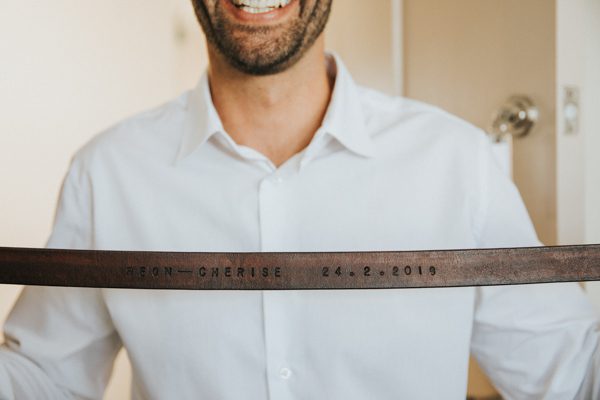 Customised creations: finish the groom's outfit with a custom belt from Village Leathercraft
When it comes to the 'Big Day', every detail plays its part in making the overall impact, right down to the outfit accents.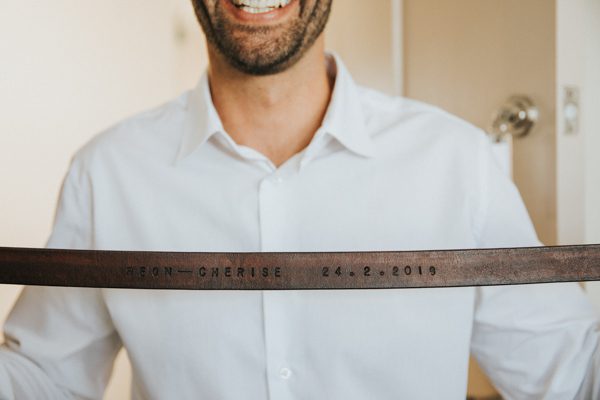 Take the groom's and groomsmen's belts, for example. At face value they might seem like a fairly inconspicuous addition to the suited and booted gents, but actually, they are that missing piece of the sartorial puzzle and, when they come from Village Leathercraft, they well and truly transcend their practical status. A style statement in their own right, they carry a very special message – quite literally.
Village Leathercraft's name says it all – it is the master and maker of fine leather products and belts are a handsome part of the offering. Fully customised options have become a favourite amongst grooms who want to gift their groomsmen something they can keep for life after serving their all-important duties.
Owner Peter O'Brien describes the privilege and joy in embossing personalised details on a belt and says he can come up with ideas from scratch or work with his clients on their own concepts.