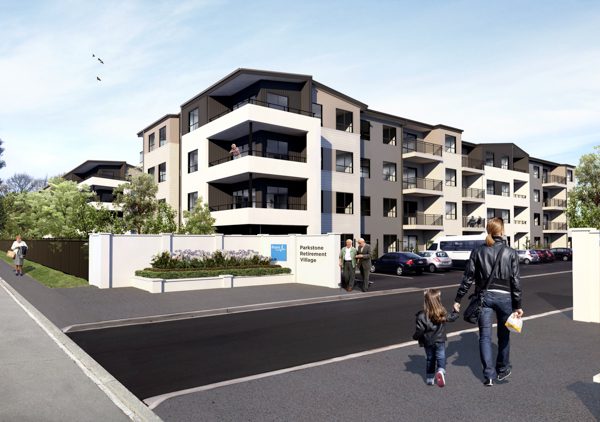 Creating communities: Columnist Tony Clarke from Ikon Architects on building relationships not just buildings
We recently wrote about the importance of fostering caring and inclusive communities as key to aged care design. IKON Architects believes strongly in this philosophy, so it has been rewarding to exercise our expertise and passion for creating quality retirement facilities, working with Bupa and Armitage Williams Construction designing the final stages of the Bupa Parkstone Retirement Village.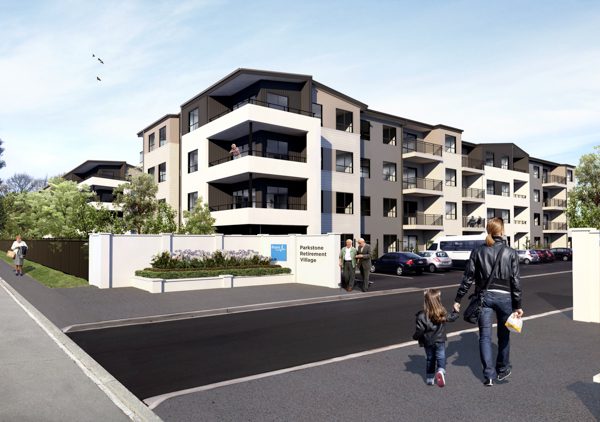 On the corner of Peer Street and Athol Terrace in Ilam, it includes three apartment blocks and a new dedicated Community Centre, featuring a large glazed community lounge, café, indoor pool and gym. This building links the existing community lounge with the refurbished main entry foyer and outdoor courtyard space, creating a central communal hub for the entire village community to enjoy.
The development will add approximately 140 new apartments to the site. Apartments are becoming more popular for retirement villages, with the higher density allowing for a larger, more diverse resident population, fostering a sense of community and greater security.
Standardised apartment planning and the innovative use of residential materials also results in high quality, low maintenance units that fit in with their residential context, without the worry or hassle of garden upkeep. In fact, here residents will be able to enjoy the landscaped communal outdoor areas designed by the team of Sean Dixon and Brad Parkes of Design Squared Landscape Architects.
With the first block of apartments now under construction and the community centre soon to commence, IKON Architects is excited to be a part of the final stages of what will be one of the city's largest retirement villages.
www.ikonarchitects.co.nz