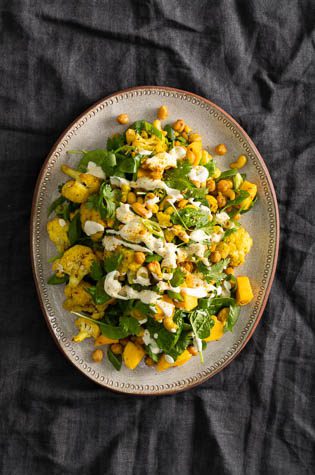 Curried Cauliflower, Chickpeas & Mango Salad with Coconut Yoghurt Dressing
---
Chickpeas love a good spicing; otherwise they can be a bit bland and boring. Then they make a great base for filling, hearty, flavour-packed salads like this one with spice-roasted cauliflower, fresh mango, a kick of chilli and a creamy coconut dressing. There's a bit of Pacific and Indian fusion going on here and the result is sublime.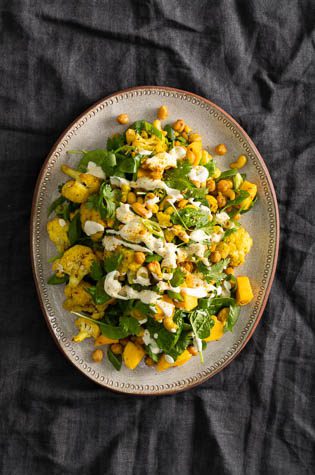 <
INGREDIENTS
1 small head cauliflower, chopped into florets
400g can chickpeas, rinsed, drained and patted dry with paper towels
1 cup natural cashew nuts
3 tablespoons olive oil
1 ¼ teaspoons curry powder
1 ¼ teaspoons cumin seeds, crushed
1 ¼ teaspoons coriander seeds, crushed
2–3 cloves garlic, finely chopped
2 tablespoons maple syrup
1 ripe mango, peeled and diced
3 handfuls of baby spinach
1 red or green chilli, finely sliced
2 spring onions, finely sliced (mostly green part)
½ cup chopped coriander
COCONUT YOGHURT DRESSING
½ cup natural unsweetened coconut yoghurt
Juice of 1 lime
¼ – ½ teaspoon curry powder
METHOD
1. Preheat oven to 220°C. Line an oven tray with baking paper.
2. In a large bowl, toss cauliflower, chickpeas and cashew nuts with olive oil, curry powder, cumin and coriander seeds, garlic and maple syrup. Season with salt and pepper, tip onto lined tray and roast for about 15–20 minutes until cauliflower is just tender and golden.
3. Mix all dressing ingredients together and season with a little salt.
4. Set roast cauliflower mixture aside to cool slightly. Just before serving, toss with mango, baby spinach, chilli, spring onion and coriander and drizzle with the dressing.
---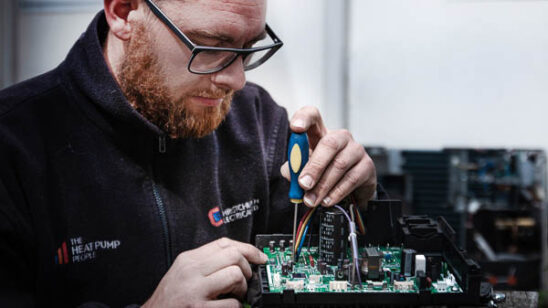 Previous Post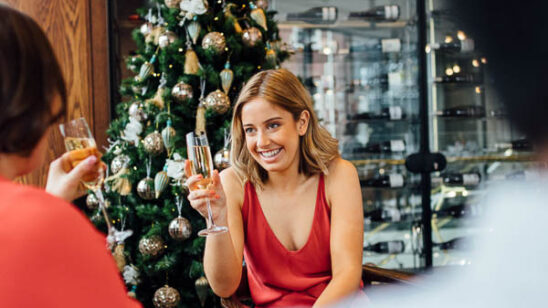 Next Post