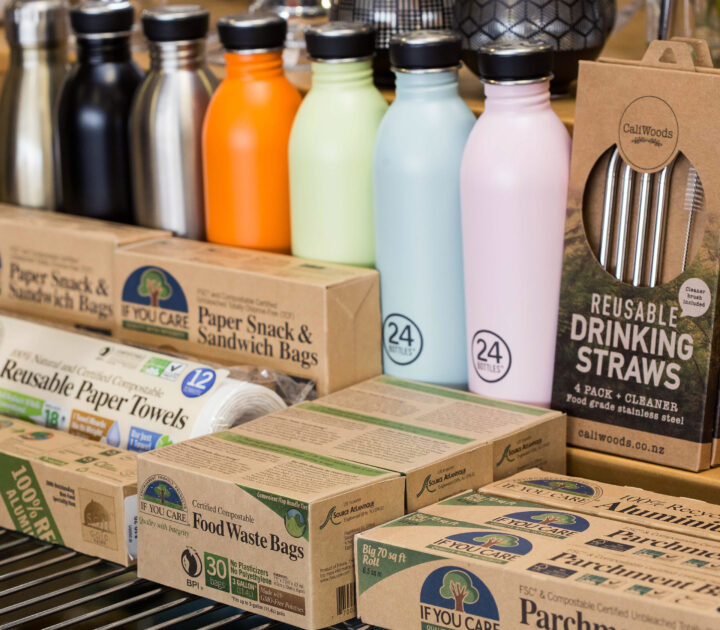 Culinary mastery: the experts at Total Food Equipment keep us current in the kitchen
You can always count on Total Food Equipment (aka tfe) to be at the forefront of changes in thinking about homewares, cooking and kitchen accessories.
We have been hearing a great deal about the amount of plastic that is finding its way into our planet's oceans and about how we should reduce our use of the material. Total Food Equipment is definitely fighting the good fight on this environmental
issue. The store stocks multi-
coloured stainless eco-friendly
water bottles for hydration, along with stainless straws and reusable eco coffee cups. Look on another shelf and you will find bio-degradable storage bags, paper snack and sandwich bags and reusable paper towels. One roll of these replaces 18 rolls of conventional paper towels! No cling wrap or plastic bags in sight here. Tfe also has compact under-bench composting bins for saving food scraps and eliminating wastage.
But tfe is forward thinking in other ways as well, constantly searching suppliers and manufacturers for new and more
efficient equipment to help cooks create their culinary
masterpieces. Recently arrived in store is the MasterPro Sous Vide Precision Cooker. 'Sous vide' is French for 'under vacuum' and the method uses sealed pouches to cook vegetables, fish, poultry, red meat and more in a water bath, achieving succulent, nutritious and flavorsome results. The technique has been used by chefs for decades to lock in natural juices creating food that is evenly cooked from edge to edge. With the MasterPro Sous Vide Cooker we can all achieve chef level perfection.
Another new arrival at tfe is the MasterPro 12 in 1 stainless steel multi-cooker pressure cooker. This clever machine can take over all your cooking tasks and certainly help you to declutter your cupboards of pots and pans. The multi- cooker features six cooking functions (slow cook, sous vide, sauté, steam, yoghurt, pasta) and six pressure (rice, meat/poultry, bean/chilli, soup/porridge, canning,
potato) . There is also a 'keep warm' setting and a countdown timer so food is ready when you need it and an easy lock function keeps your pressure cooking safe. The MasterPro Multi Cooker makes
creating a wide range of hearty meals easier than ever.
Total Food Equipment is situated at 218 Moorhouse Avenue in the Mid-Way Moorhouse complex. The store is open Monday to Friday 9am to 5pm and Saturday to Sunday 10am to 4pm and there is easy access with plenty of parking. Don't forget the store's wedding register programme while the wedding season is still with us.