---
Anyone can appreciate the aesthetic beauty of rounded corners. Curves are said to be easier on the eye and take less cognitive effort to visually process. When American architect Philip Johnson first visited the Guggenheim Museum in Spain, it is said that he described it as "the greatest building of our time" and started to cry.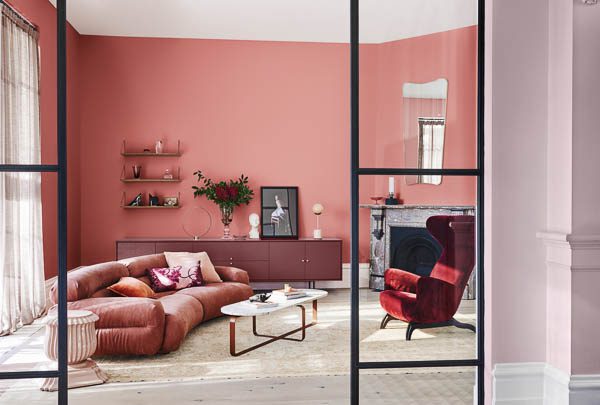 Johnson said, "Architecture is not about words; it's about tears". Something about the museum's majestic curves moved him at an emotional level, and many visitors must have had a similar feeling as the building was hailed as a 'signal moment in the architectural culture'.
There's no denying that curves are eye-catching, and one of the biggest transformations taking place in interior design trends for 2019 is just that – curves. We are seeing scalloped edges, crescent silhouettes and graceful curved corners taking over both furniture and accessories in the home.
People are growing tired of square and rectangular furniture with straight, clean lines and are now moving towards round shaped furniture. From rounded chairs to curved coffee tables, these interior design essentials are all about comfort and elegance. These shapes may resemble furnishings from previous decades like the swinging sixties, but this returning trend brings an inviting softness to our rooms.
To reflect the trend in your own home, look to everything from curved sofas and coffee tables, to mirrors, lamps and side tables. Even curved artwork can add softness to a room and create a more inviting and relaxing abode.
---