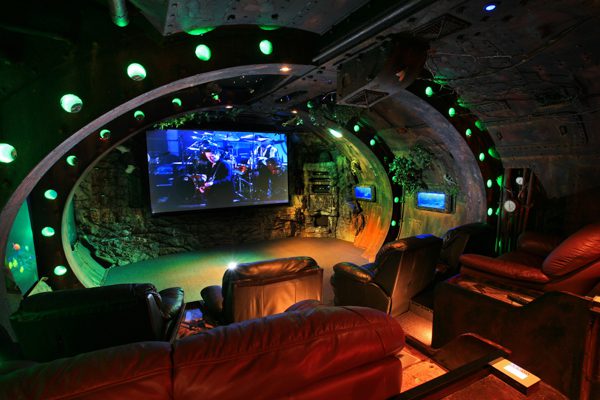 Creating places with punch: meet the imaginationologists at Dream It who are designing clever new spaces in our city
As our new city starts to develop and people slowly make their way back into the central city, it will be interesting to see where the winners and the losers of the social scene will be. A bar that just pours beer will simply not make it any more. There need to be other reasons to go to that bar and stay there.
For graphic design and theming company Dream It Ltd, listening to its hospitality clients, consulting fully on ideas and actually delivering the product are the keys to both its success and to the success of the bars it designs and builds.
"I view myself as an imaginologist – but my team and I at Dream It also make what I imagine," owner Dean Johnstone says.
"We build what we design. We don't hand it over to someone else to implement and risk compromising the original concept."
Dean's imagination is seemingly limitless and not always conventional. "I once designed an in-home movie theatre in the form of a submarine wreckage 'submerged' in three-dimensional faux rocks with dramatic effects that can be pre-programmed and controlled."
It's this calibre of ability that has made Dean sought after in New Zealand, Australia and even the United States. Experienced Christchurch hospitality owner Max Bremner made sure he secured Dean and his team for the fit-outs of his three bars in The Terrace complex.
"Each bar has its own unique personality. That's what we do. We took architectural designer John Ayers' floor plans and added the character and identity. Fat Eddies is a 'blues' bar reflecting America in the 1930s and 40s; Kong is an art-deco styled cocktail bar reminiscent of a 1930s movie set where you wouldn't be surprised to see Humphrey Bogart; Original Sin on the other hand takes those two words and plays on them with ecclesiastical architecture – a serpent, an apple and an Adam and Eve themed mural painted on carved concrete to resemble an old cracked oil painting.

These bars were the first on the new 'strip' and have set a high standard. If you are wondering how they are doing, all you have to do is go there any night of the week and see places full of people having a great time.