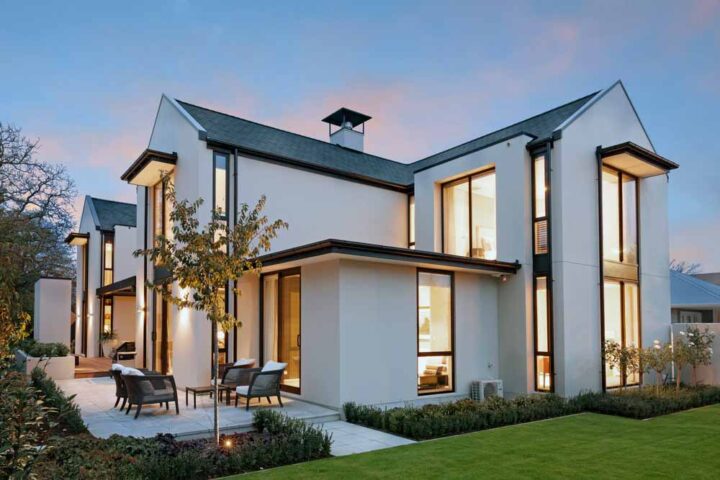 Creating homes that last: DJ Hewitt Builders
"This house is still like the day it was built," say the very happy owners of a Merivale home, seven years on.
This would be the timeframe when many homes would start to show wear and tear. However, they knew well that in the end, you get what you pay for, and more.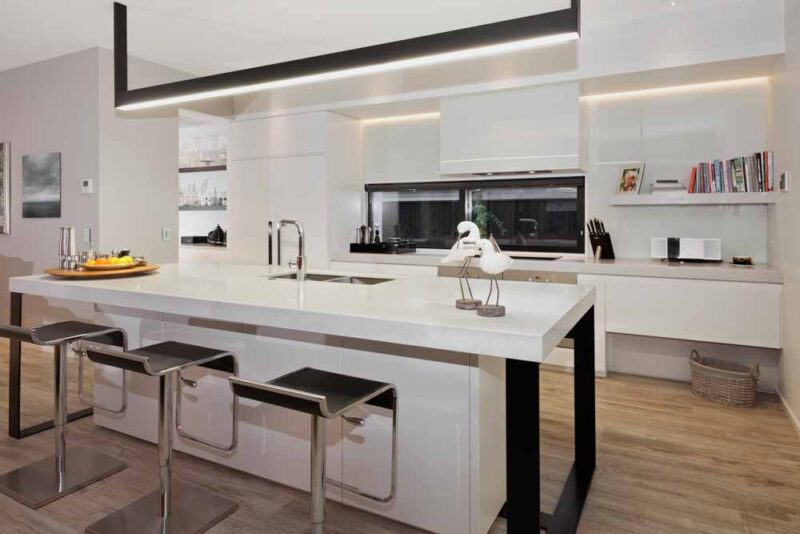 The pitched roof, two-story home resides on the former site of historic Elizabeth House, on Circuit Street. The opportunity to utilise the same stately footprint became the challenge of DJ Hewitt Builders. A luxury solid-concrete build now stands as a contemporary icon.
The discerning first owners welcomed the opportunity to buy an ideal replacement to their former penthouse living.
The O'Neill Architecture designed home was Rockcote plastered on Integra panel. Its 600sqm includes six bedrooms, a home theatre, lounge, and family room. However, it was the sort-after four-car garage for the motor enthusiast that ticked the most poignant box.
Although an expansive airy abode, it provides sumptuous cosy warmth in winter, with underfloor heating and hi-tech air-conditioning. A partially covered timber-decked courtyard creates another kitchen dining alcove for hosting the retired couple's friends and family.
Elegant lighting and skylights accentuate striking black, white and neutral pallets. As does the quality tiling over the underfloor heating, and the ambient gas-fire surround.
Three years ago, the opportunity to purchase the adjacent section, doubled the land size. The owners didn't hesitate to bring Daryl and his team back on the job, this time to build another separate three-car solid concrete garage. Top quality and simple was the brief. It now looks completely in keeping as part of the home. With a separate entrance on Heaton Street, the land still has its own title for future options.
A former builder himself, of many a Christchurch property, the owner recognised Daryl Hewitt's long-standing experience as being right at the top of his game. He described working with Daryl on the project as absolutely superb – being like-minded perfectionists – enhancing the perfect home.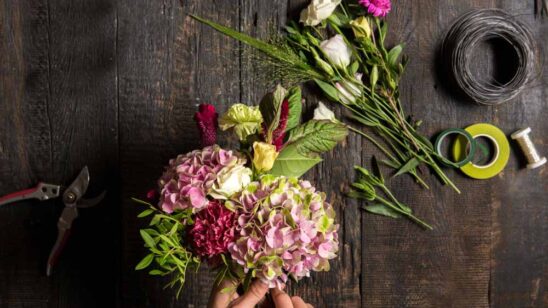 Previous Post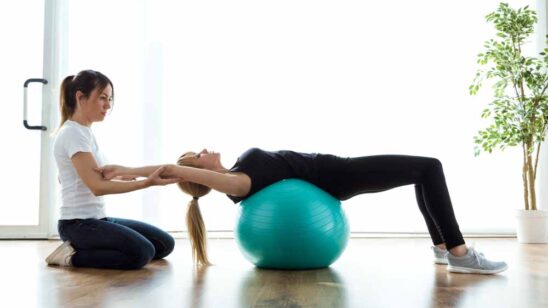 Next Post