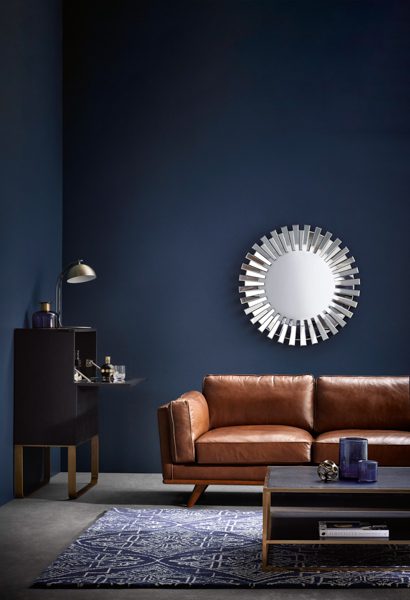 Creating Cosy: making a space fit for the long winter "hibernation"
Though hibernation is strictly associated with the animal kingdom, it's not far removed from the human instinct to hunker down in the cooler months.
With the weather now beginning its downward descent, it's an opportune time to harness the power of colours and textiles to create the cosiest of winter retreats.
Not only do leather and wood bring a natural warmth to the home, but they cleverly encapsulate the deliciously rich and earthy tones of autumn.
With a versatility owing to their neutral aesthetic, both leather and wood work well with a variety of colours, including other neutrals.
Make a powerful autumnal statement with a big new leather sofa or dip your toes in the water with some smaller scale accessories.
Although leather may not bring the cuddly factor to your cushions or couches, paired with fluffy textural cushions and throws in deeper brown tones, it can make your space warm and welcoming.
Wood on the other hand, lends itself exceptionally well to sidetables, cabinetry and lamps, though it can be incorporated on a smaller scale through ornaments and photo frames.
Colour is a complex phenomenon and theories about its effect on our minds and emotions range across the scientific and artistic realms. Shop our look and you'll quickly realise the power colour has to dramatically transform a space and create a warm winter retreat.