---
Moochi is your everyday luxury, from off-duty essentials to coveted designer pieces. With contemporary design and classic, effortless style, moochi is all about feeling confident and looking chic.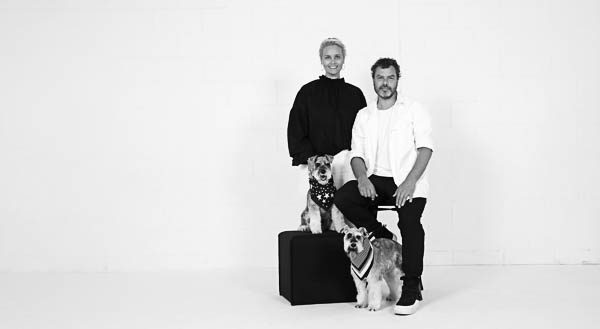 We caught up with founder Kellie Taylor about her design inspiration and her top style tips for the coming season.
Can you tell us about how moochi came to be?
I trained in fashion at what is now Massey in Wellington. I worked for successful New Zealand labels before taking an OE with Chris (husband) and when we came back we had a few business ideas drawn up; moochi was one of them. Originally I thought it would be a wholesale label, selling in to other stores but retail became a better idea for us. We now have 14 stores, including online.
---
What's your design philosophy?
I love creating pieces that genuinely make you feel better about yourself; ones that take away stresses rather than add to them. I love creating pieces that are worn on repeat rather than saved for just one special moment, and for many seasons. I believe good design can do all these things.
---
How did you come up with the name 'moochi'?
It really was to describe the feeling of being relaxed and comfortable; clothes to mooch in. And then it grew to have its own meaning over time – this original meaning simply doesn't cover what we do now. The brand has grown as the customer base has, adding in lines for many different areas of our lives, but still I seek to deliver products that will create ease for the wearer.
---
Where do you draw your design inspiration from?
Firstly from what we have done before; we always look back first before we move forward. We do our research on what's happening globally and also review what our customers have been asking us for. There is so much information – the key is to absorb yourself in it and then close it down and listen to your own voice, then move forward gently. While trends may feel like they change fast, style is very constant and shifts are very subtle.
---
What are your top style tips for this season?
We have been loving pants for so long but I feel it's definitely time to wear skirts more and to embrace the dress again. It's about discovering the proportions and how they work for you. I'm very excited with what we have created for the coming months. I already know what I'll be wearing for New Years, and at the moment it's only a sketch!
---
Can you tell us about your latest moochi 'Key Piece' collection and what this collection means to you?
I love releasing these each season as they are a culmination of our best work in many ways. They offer such great 'value per wear' as we already know buying them will result in a new instant favourite for the customer.
Ultimately these pieces have the 'must-have' tick on them. They are designs we have created over the years, that regardless of seasonal shifts, you can feel confident choosing.
---
You started moochi simultaneously with making a family, in an industry which is quite all-encompassing. How do you juggle everything?
It all just happened at the same time! Luckily at moochi it's not about any one person, there are many of us creating, supporting the team and managing the business. To get it done, it takes all of us to be on form. What we do, delivering new designs to the store every week, much of which is made in NZ, is very full on and I am grateful for my team and aware we all need one another. My kids have grown up with a busy working mum – to use your word it's a juggle and I do my best. Sometimes it's good enough and sometimes it can get messy. Balance is not my goal, I feel it's an impossible target. I seek satisfaction in a job done well, be that as a creative and a business owner or as a mum. I am raising cool kids who know that success doesn't come from luck but hard work.
---
What's the most fulfilling part of what you do?
My favourite moments come in fittings when a new design sample comes through and you can see a new favourite has been created. I also love it when we have our full head office team reporting meeting on Monday morning and all departments are firing on all cylinders. I love it when a customer smiles as she steps out of the change room feeling better about herself than when she went in. And I love it when I hear our items had a gasp from the audience at a fashion show or when the team come back from a photo shoot so proud of how it has come together. I love what I do.
---